Zelenodolsk Shipyard Launches Project 22800 Tucha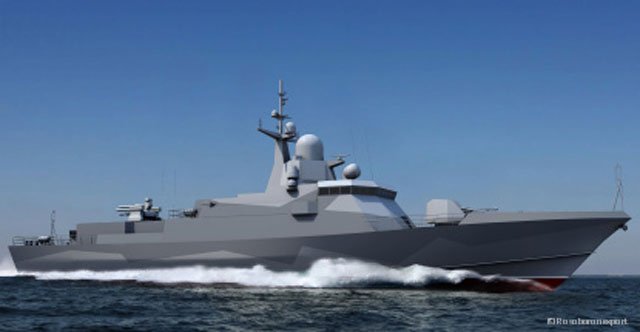 Tatarstan-based Zelenodolsk Plant named after M. Gorky (a company of AK BARS HOLDING) has launched small missile ship of Project 22800, Tucha, according to the Government of the Republic of Tatarstan. The ceremony was held on the Shipbuilder's Day. The ship will join RF Navy's Black Sea Fleet in 2023.
Ships of project 22800 are multi-purpose missile and artillery ships equipped with a complex of high-precision weapons, which has proven its effectiveness in the course of various operations.
Designed by Central Marine Design Bureau Almaz (Saint-Petersburg, part of USC), the Karakurt corvettes of 800-tonne displacement have been built for RF Navy since 2015 at three shipyards: Pella (Leningrad Region), Zelenodolsk Plant (Tatarstan) and Amur Shipyard (Khabarovsk Territory). Ships of Project 22800 are intended for missions in the littoral zone.
Small missile ship of Project 22800 named Tucha was laid down in February 2019.
Tatarstan-based OJSC Zelenodolsk Plant named after M. Gorky specializes in the construction of warships and high-speed passenger vessels. The enterprise is managed by AK BARS HOLDING.
The shipyard has built more than 1,500 different ships, including 600 warships.