Russia Sinks a Captured Ukrainian Corvette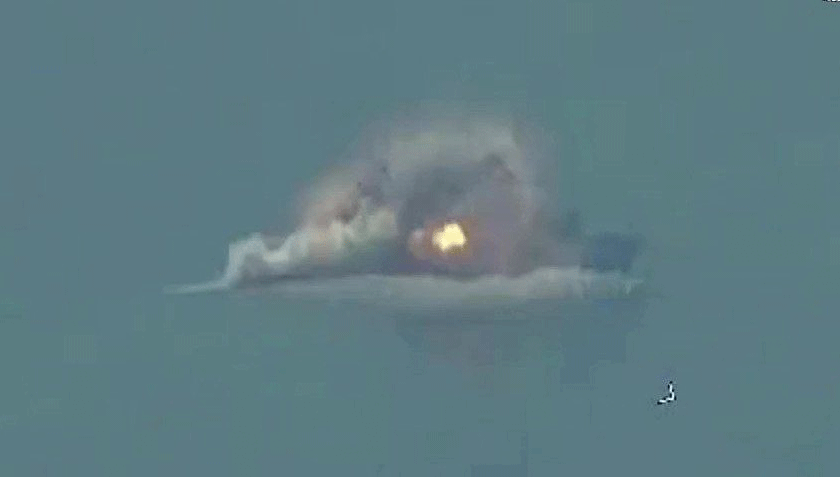 The Russian military has sunk the Ukrainian corvette Ternopil, which was seized in 2014 during the occupation of Crimea.
A video of the ship being hit was published by the Russian Ministry of Defense.
During training firing in the northwestern part of the Black Sea, the Russian Tarantul-class corvette Ivanovets of the Black Sea Fleet hit the target ship with an anti-ship cruise missile.
The characteristic profile allows to make an assumption that the target for the invaders was the Project 1124M corvette Ternopil captured during the occupation of Crimea.
The missile hit the middle of the ship above the waterline and detonated. The invaders did not show final results from the direct hit of the missile, but the ship allegedly sank.
P-270 Moskit is a Russian supersonic anti-ship cruise missile with a penetrating warhead weighing 300 kilograms with 150 kg of explosive.
Russian MOD photos