ASM at the Heart of Atlantic 2 Training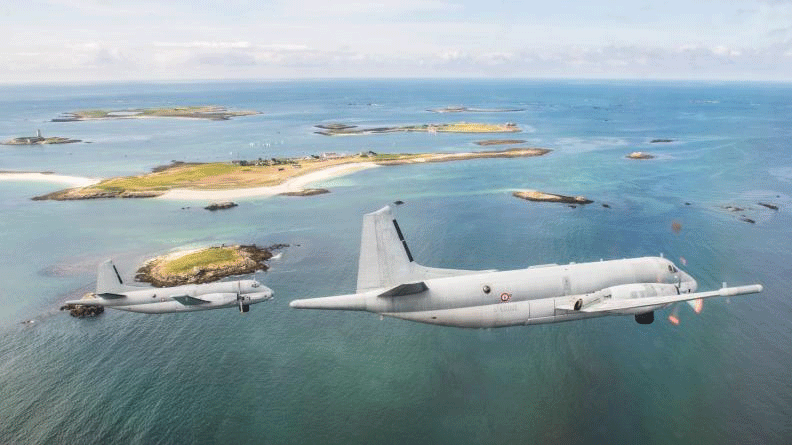 The maritime patrol crews (PATMAR) of LANN BIHOUE have put anti-submarine warfare (ASM) back at the heart of their training.
After two weeks of intense hunting in the Mediterranean for the benefit of future SNA commanders, they participated in an inter-allied exercise in the Atlantic. Three submarines took turns conducting an 8-day LIVEX (real-world exercise) under almost continuous pressure from the Atlantic 2 flotillas and their allies.
Thanks to the involvement of the entire BAN Lann-Bihoué, 11 aircraft took off from Lorient to participate in this demanding training. Once again, the ATL2 standard 6 demonstrated a real gain in ASM, while the know-how of the crews allowed great actions on the old standard.
Beyond realistic and demanding training for operators, these flights placed the Atlantic 2 in a credible Allied Force and demonstrated its ability to cooperate over the long term with other Allied maritime patrol aircraft and the surface and submarine units present. In the current context, such exercises remind everyone of the importance of maintaining the recognized know-how of our crews in operation, especially in the field of underwater warfare.