USS America (LHA 6) Arrives In Brisbane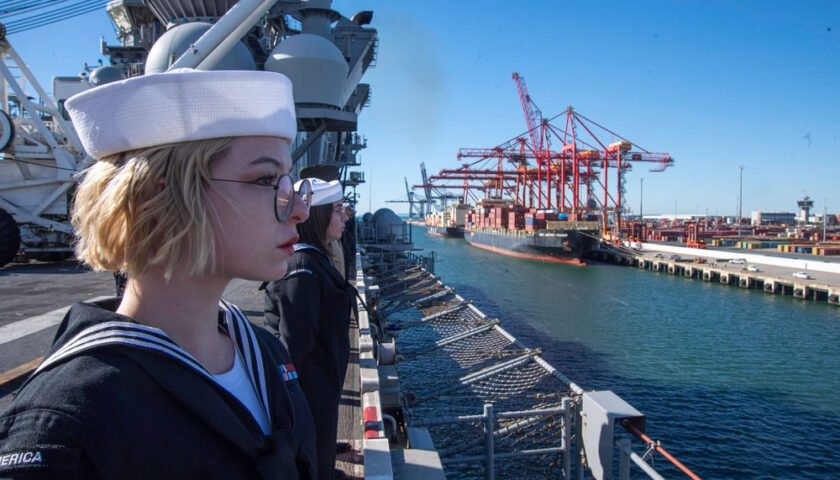 The forward-deployed amphibious assault carrier, USS America (LHA 6) with embarked Marines from the 31st Marine Expeditionary Unit (MEU) arrived in Brisbane, Australia for a routine port visit, June 20-24.
America, lead ship of the America Amphibious Ready Group (ARG), conducted the routine port visit to strengthen the relationship between the United States and Australia and provide the crew with an opportunity for some rest and relaxation.
"It's a pleasure to visit Brisbane," said Capt. Shockey Snyder, America's commanding officer. "In such a dynamic area of operations, our strong ties and relationships with our Allies improves our combined capabilities and are the cornerstone of a free and open Indo-Pacific. The Sailors and Marines aboard the ship are excited to experience the rich culture, history, and sights the city has to offer."
Sailors and Marines aboard America had the opportunity to experience the culture with Morale, Welfare, and Recreation sightseeing tours and community relation events.
While in Brisbane, America hosted a media availability and several in-port tours for members of the local community; including local families at Queensland Children's Hospital.