RFA Stirling Castle Tests Autonomous Minehunters
A minehunting 'mothership' and autonomous vessels were trialed together for the first time in a milestone moment for the future of the UK's mine counter measure operations.
The three boats joined RFA Stirling Castle in Portland, Dorset, for a series of tests as the navy looks to adopt autonomous minehunting systems.
Royal Navy Motor Boats Apollo, Hydra and Hazard zipped around the water off the south coast as part of initial loading trials with the recently-purchased Royal Fleet Auxiliary ship.
The trials were carried out alongside partners Defense Equipment & Support (DE&S), the procurement arm of the Ministry of Defense.
The main aim of the week was to prove autonomous vessels could be hosted on board Stirling Castle and eventually controlled or remotely-piloted from the ship. This will be the norm for the ship when she officially joins the RFA fleet following a naming ceremony in August and deploys on operations.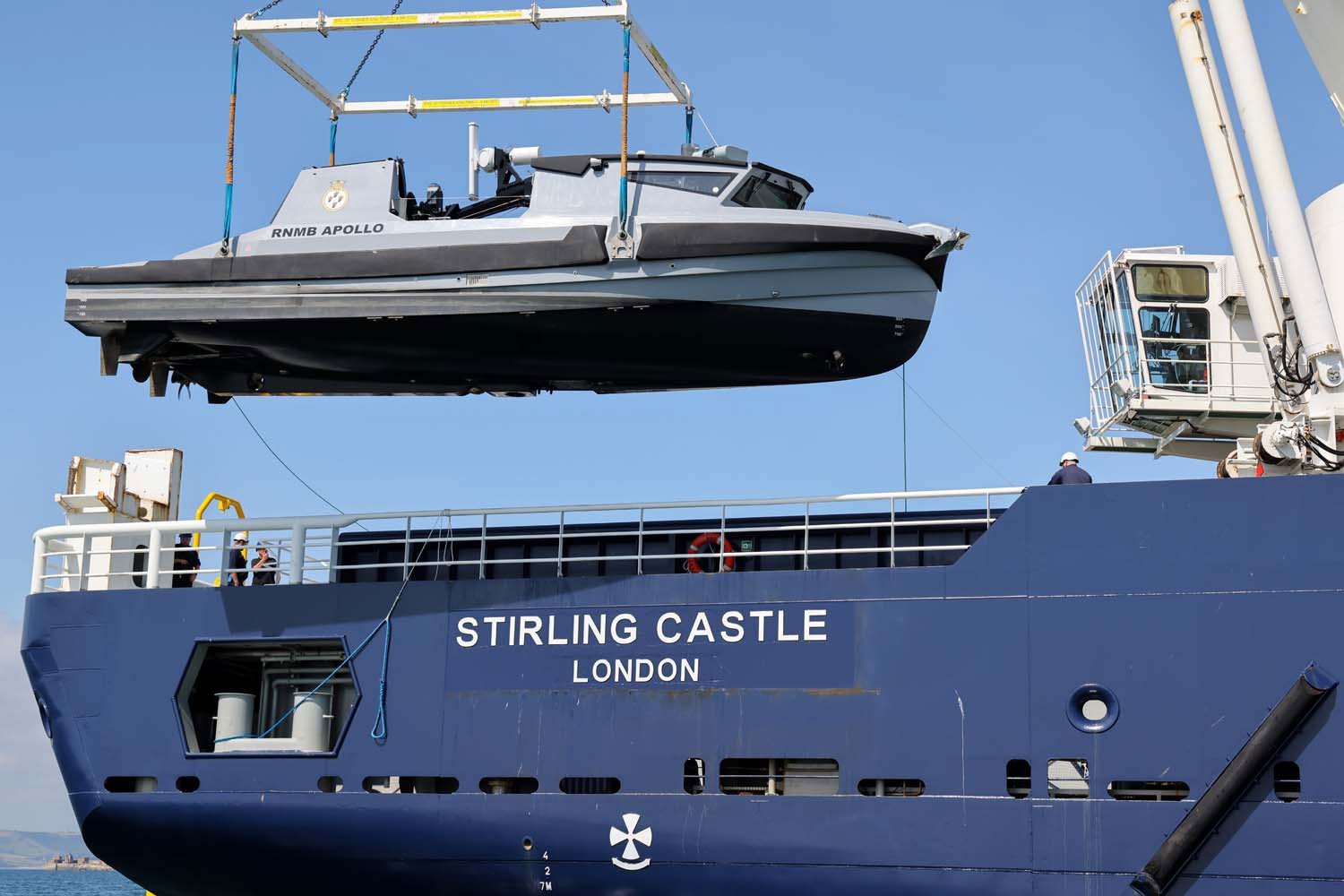 Using autonomous and uncrewed equipment removes the threat to naval personnel by keeping them well away from the minefield, leaving robots systems to do the legwork. It also allows more extensive searches of the sea.
And as well as the UK's Mine Hunting Capability program being at the cutting edge of autonomous systems technology, the development and manufacture of the autonomous boats and their payloads has created and supported almost 300 jobs in the UK – delivering on the Prime Minister's priority of growing the economy through the creation of highly skilled jobs.