Peru Attends RIMPAC 2024 Planning Session in San Diego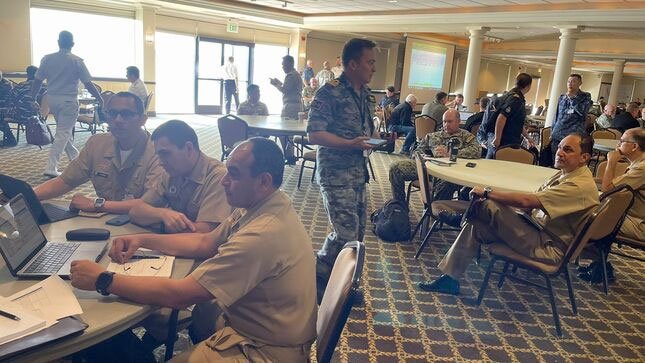 A delegation from the Peruvian Navy participated on June 20 and 23 in the Initial Planning Conference (IPC) of the RIMPAC 2024 Multinational Exercise held at the Point Loma Naval Base in San Diego, United States.
Our naval personnel, led by Captain Carlos Pesantes Venturi, was part of this event, which had the objective of beginning the detailed planning of the RIMPAC exercise, optimally organizing the various phases of the training and, in turn, strengthening ties of camaraderie and friendship. The members of our delegation actively participated in the different working groups, based on the national and training objectives for each of the operational areas.
It should be noted that RIMPAC is considered the largest multinational combined training exercise in the world; 25 countries participate, and it takes place every two years. This training, which is under the leadership of the Third Fleet of the United States Navy, includes actions at the operational and tactical level in the operational areas of Hawaii and southern California.