FGS Hessen Now Flagship of VJTF and SNMG1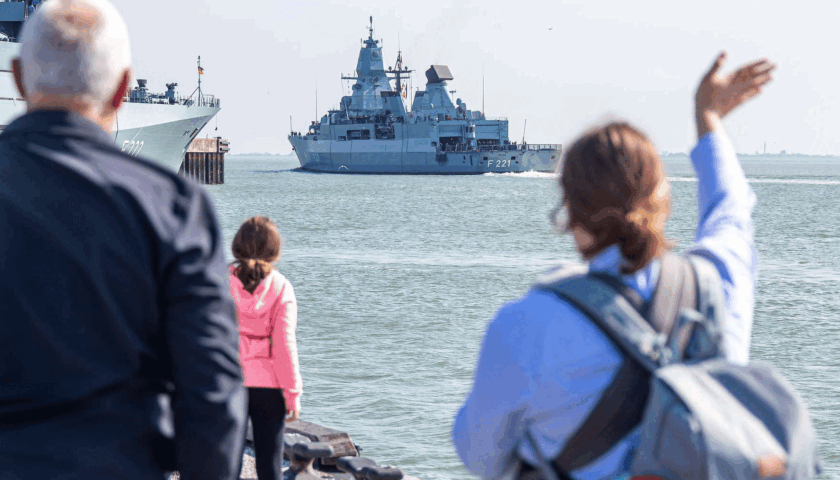 On July 24, the frigate "Hessen" deployed as the Very High Readiness Joint Task Force and SNMG1 flagship from her home port of Wilhelmshaven.
During its six-month operational period, the ship will be underway in multinational exercises in the North Sea and Arctic. In addition, she is used as a flagship and lead ship the Standing NATO Maritime Group 1 (SNMG1) for the leader of the unit, Flotilla Admiral Thorsten Marx, take over the leadership of the unit.
The frigate "Hessen" sails with a crew of 245 soldiers. Among them is the command staff of the task Group 441.01 with 23 people and an on-board helicopter of the naval aviators.
Very High Readiness Joint Task Force refers to a task force that can be deployed quickly and is subordinate to NATO. As a result of Russia's war of aggression against Ukraine, regional defense plans along NATO's eastern flank have been activated and additional forces have been deployed. Since then, they have served to reinforce Eastern European NATO countries and are thus intended to take into account increased deterrence and defence capability.