RSS Supreme Makes Port Call in Indonesia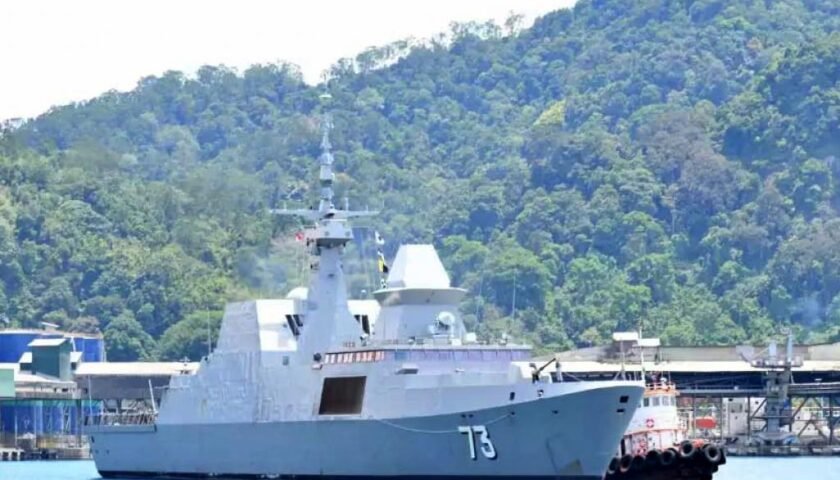 Singaporean frigate Supreme visited the West Sumatra port of Padang March 3.
The ship docked at pier 4 Teluk Bayur on Saturday the next day. The ship was en route from Australia to Singapore through the southern waters of Sumatra. The commander of the RSS Supreme-73, Lieutenant Colonel Sing Geok Wei, visited Mako Lantamal II. Received by the Deputy Commander of Lantamal II, Marine Colonel Andy Prasetyo, S.Tr. Hanla was accompanied by several Danlantamal II Assistants in the VIP transit room of Mako Lantamal II. Monday, March 6, 2023.
The commander of RSS Supreme-73, expressed his gratitude for the warm welcome of the Navy. As a fellow Asean country, it is natural to improve friendly relations. As is the function of the Navy in the world that supports foreign policy through friendly visits/goodwill. Especially as a neighboring country. RSS Supreme-73 is a Frigate type ship with a length of 114.8 m and a width of 16.3 m, a Draft of 6 meters with a weight of 3200 Tons, manned by 126 people. At the end of the visit, the Commander of RSS Supreme-73 took a group photo. Next the ship departed for Singapore. Released by the Marflug Lantamal II team.