KRI Raden Eddy Martadinata Returns From Exercise Kakadu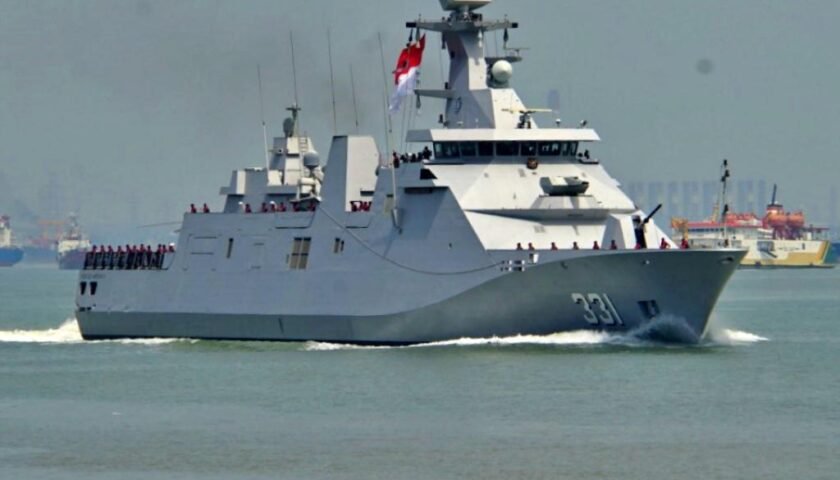 After carrying out the Joint Exercise mission for 30 days, KRI Raden Eddy Martadinata-331 again made an international achievement in the Kakadu-22 Multilateral Naval Exercise Training in Darwin Australia. The Chief of Staff of the Koarmada (Kaskoarmada) II Admiral TNI Andi Abdul Aziz, SH, MM, representing the Commander of the Armed Forces II, Admiral TNI Dr. TSNB Hutabarat, MMS, welcomed the arrival of KRI REM-331, located at Madura Pier, Ujung Koarmada II, Friday (7/10).
The exercise, which was organized by the Royal Australian Navy (RAN), was successful in carrying out the exercise with 34 countries in the Asia Pacific region. One of the successes of the Latma Kakadu-22 mission was the shooting practice of elements belonging to Task Group (TG) 628.1 consisting of HMAS Hobart, KRI Raden Eddy Martadinata-331, RSS Steadfast and INS Satpura carrying out the Gunex SU2 Towed shooting exercise. Target Firing and Gunex 612 (Basic Antiaircraft Firing Practice) in Australian waters
The successful implementation of this exercise has shown the spirit, cohesiveness and professionalism of KRI REM-331 soldiers under the leadership of Marine Colonel Commander (P) Nopriadi, M.Tr.Hanla., as well as the success in the Kakadu-22 Multilateral Training which shows that Indonesian Navy soldiers have the capability and a high level of professionalism in manning defense equipment.
In the mandate of the Commander of the Armed Forces II which was read by Kaskoarmada II, he said that with great pride I welcome all soldiers who are members of the Kakadu-22 Multilateral Naval Exercise Training. The participation of the Navy in Latma Kakadu for the umpteenth time is a form of world recognition of the capabilities and existence of the Navy.
"For soldiers, this exercise is a vehicle to show individual and team abilities, and can be used as a parameter for the results of the training that has been carried out. I hope that what is gained during these operations and training can add insight into experience and increase professionalism and can be used as a provision to face other tasks in the future, "said Kaskoarmada II.
Also attending the event were Danguspurla Koarmada II, Main Officers of Koarmada II, and Unit Commanders of Koarmada II.