End of Antarctic Logistics Support Mission for L'Astrolabe
By docking on March 4, 2023 at Macquarie IV Wharf in Hobart, Tasmania, the polar patrol boat L'Astrolabe ended the Antarctic Logistics Support Mission (MSLA) for the 2022/2023 season, which began in October 2022.
This deployment is a real logistical challenge, involving French logistics and scientific players, such as the French Polar Institute (IPEV) or territorial, with the French Southern and Antarctic Lands (TAAF). The various rotations made by L'Astrolabe for the benefit of the French Polar Institute make it possible to supply food, equipment and fuel to the Dumont d'Urville station, located in Adélie Land. The many scientists, ornithologists, glaciologists or meteorologists stationed on site, from a few months to more than a year, continue to study the last continent discovered. Indeed, in 1840 Captain Jules Dumont d'Urville, commander of an expedition including L'Astrolabe and La Zélée, was the first to provide proof of the existence of this southern land.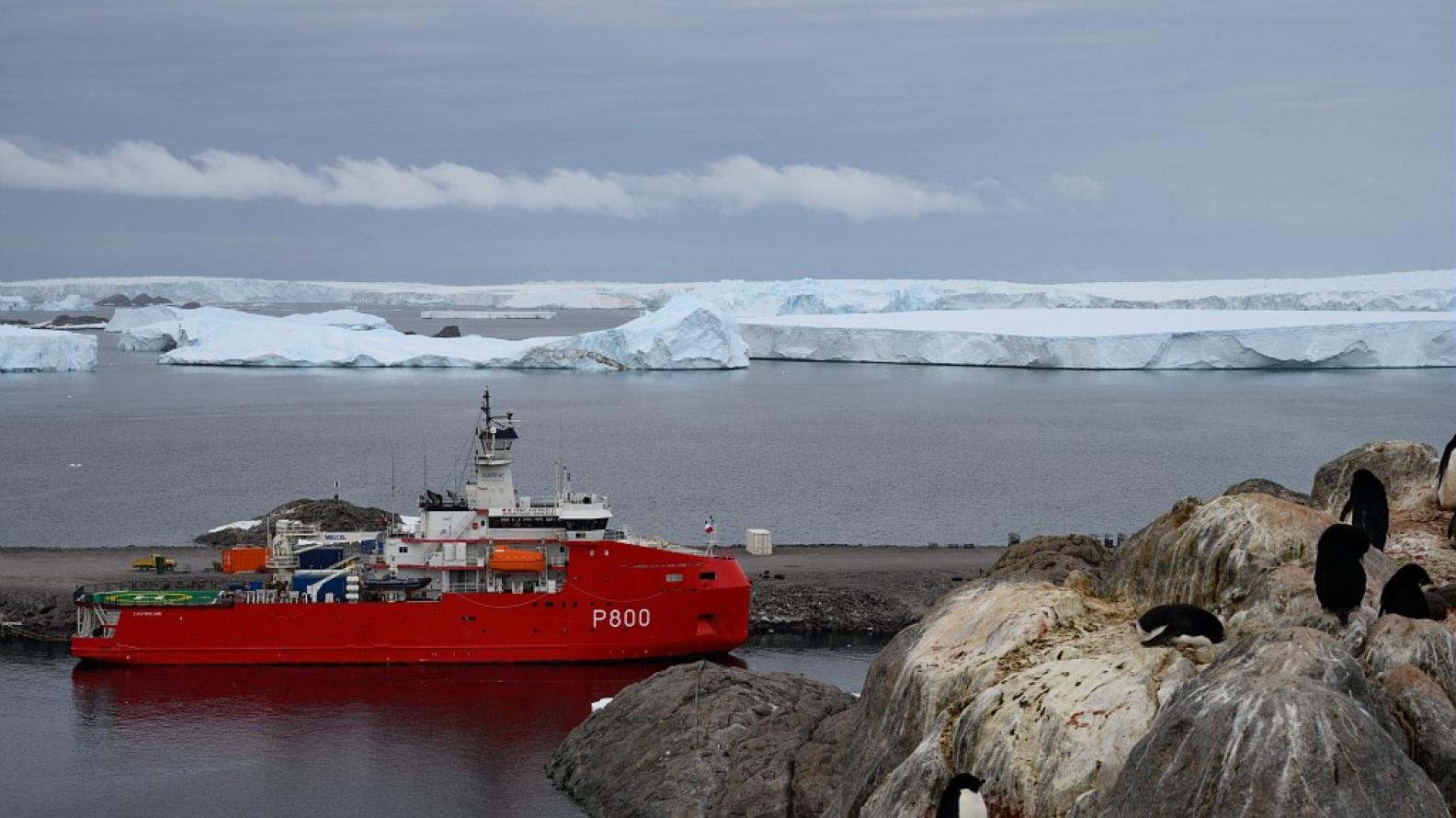 To symbolically mark the end of the mission to Antarctica for the 2022/2023 season, the sailors of L'Astrolabe gathered at the war memorial in Hobart Cemetery on March 6, 2023. This monument, erected in 1949, pays tribute to the French sailors of L'Astrolabe and La Zélée who died during the Dumont d'Urville expedition. Also present at this ceremony were students from the Franco-Australian Telepoa school, who came to Hobart to visit L'Astrolabe.
Owned by the TAAF and implemented and maintained by the French Navy, the Astrolabe is an icebreaker born from a partnership between the TAAF, the French Navy and the IPEV. Displaying more than 4000 tons, it is armed by two crews of about twenty sailors who implement it alternately to carry out Antarctic Logistics Support Missions (MSLA) and sovereignty missions in the maritime area of the southern Indian Ocean, particularly in the cold waters of the TAAF. Through its icebreaker navigation, it contributes to strengthening knowledge of the polar environment. L'Astrolabe is based in Reunion Island.