DSCA Approves Amphibious Assault Vehicles for Greece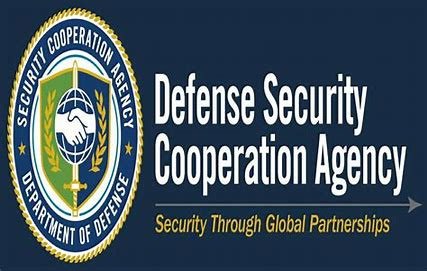 The State Department has made a determination approving a possible Foreign Military Sale to the Government of Greece of Assault Amphibious Vehicles (AAVs) and related equipment for an estimated cost of $268 million. The Defense Security Cooperation Agency delivered the required certification notifying Congress of this possible sale today.
The Government of Greece has requested to buy sixty-three (63) Assault Amphibious Vehicles, Personnel Variant (AAVP-7A1), nine (9) Assault Amphibious Vehicles, Command Variant (AAVC-7A1), four (4) Assault Amphibious Vehicles, Recovery Variant (AAVR-7A1), and sixty-three (63) 50-Caliber Machine Guns (Heavy Barrel). Also included are MK-19 Grenade Launchers, M36E T1 Thermal Sighting Systems (TSS), supply support (spare parts), support equipment (including special mission kits/tools/Enhanced Applique Kits (EAAK)), training, technical manuals (UNCLASSIFIED), technical data, U.S. Government and contractor engineering, technical support and assistance (including Contractor Engineering Technical Services (CETS)), Integrated Logistic Support (ILS) management services, parts obsolescence remediation, calibration services, transportation, Follow-on Support (FOS), Return, Repair and Reshipment of unserviceable repairable
items/equipment, applicable software and apparel, and other related elements of logistics and program support. The estimated total cost is $268 million.
This proposed sale will support the foreign policy and national security objectives of the United States by helping to improve the security of a NATO ally, which is an important partner for political stability and economic progress in Europe.
This proposed sale will improve Greece's capability to meet current and future threats by providing an effective capability to protect maritime interests and infrastructure in support of its strategic location on NATO's southern flank. Greece contributes to NATO operations, as well as to counterterrorism and counter-piracy maritime efforts. Greece will have no difficulty absorbing these articles and services into its armed forces.
The proposed sale of this equipment and support will not alter the basic military balance in the region.
There is not a principal contractor associated with this potential sale. Consequently, there are no known offset agreements proposed in connection with this potential sale.
Implementation of this proposed sale will not require the assignment of U.S. Government personnel, but will require one (1) contractor representative, Full-Time Equivalent (FTE) position to Greece to deliver Assault Amphibious Vehicles, related equipment and support.
There will be no adverse impact on U.S. defense readiness as a result of this proposed sale.
This notice of a potential sale is required by law. The description and dollar value is for the highest estimated quantity and dollar value based on initial requirements. Actual dollar value will be lower depending on final requirements, budget authority, and signed sales agreement(s), if and when concluded.