VMR-1 Welcomes First C-40A to the Marine Corps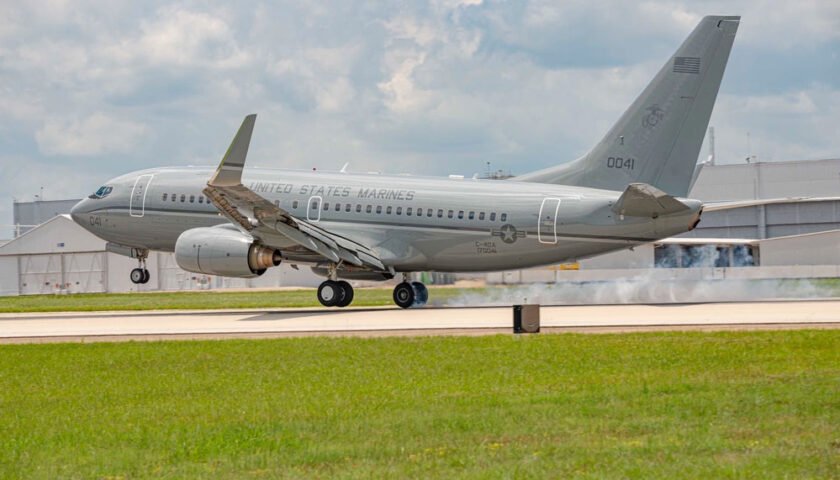 On May 19, Marine Transport Squadron 1 (VMR-1) welcomed the long-awaited arrival of its first Marine Corps C-40A aircraft during a ceremony at Naval Air Station (NAS) Joint Reserve Base (JRB) Fort Worth. The glossy gray plane, featuring "United States Marines" painted on the side, is part of the Navy Unique Fleet Essential Airlift.
The process of acquiring the aircraft began in the summer of 2017, with assistance from Texas 12th District Representative Kay Granger, who helped allocate funding for two C-40s.
Major Nikhil Kesireddy, VMR-1's Operation Officer, explained that "there were many challenges in acquiring the aircraft, but one of note is the combination barrier that required new engineering, construction, and testing."
While waiting for the new aircraft, Marines under VMR-1 trained with Commander, Fleet Logistics Support Wing (CFLSW), accumulating over 12,000 flying hours and completing necessary qualifications.
"We are truly grateful for the continued support, training and mentorship of CFLSW and Navy Transport squadrons," said VMR-1 Commanding Officer, Lieutenant Colonel Douglas Kurz. "I am beyond proud of the herculean effort the Marines of VMR-1 have accomplished over the past three years in procuring this aircraft."