Vietnam Deploys Frigate for International Exercises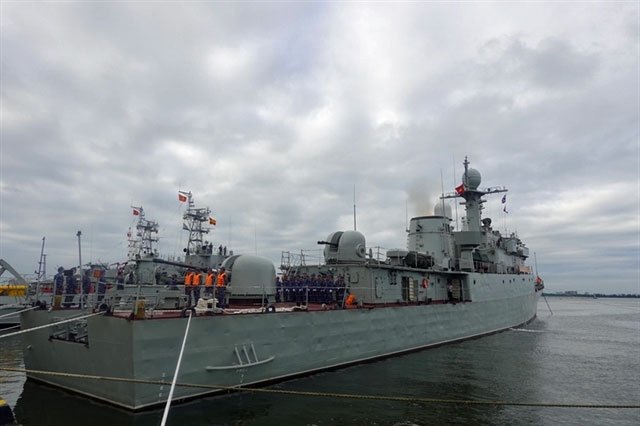 Note in image – notice Vietnam shows their Russian influence with employing Mediterranean mooring in Da Nang.
Ship 20 of Naval Region 3's Brigade 172, together with a delegation of the Viet Nam People's Navy (VPN), left the central city of Da Nang on Sunday for international multilateral activities in Malaysia and Indonesia.
The trip, made at the invitation of Malaysian and Indonesian navies, aims to consolidate and strengthen the good friendship and cooperation between the Viet Nam People's Army in general and the VPN in particular and those of other ASEAN countries as well as outside the region, the People's Army Newspaper reported.
It was also intended to materialize directives of the Central Military Commission and the Ministry of National Defense on international integration and defense diplomacy, and improving troops' ability to work together in response to common maritime security challenges.
During their 5,000-mile journey, the officers and soldiers will organize training in order to raise their combat readiness, and conduct patrols to grasp the situation at sea.
They are scheduled to participate in activities within the Langkawi International Maritime and Aerospace Exhibition (LIMA) in Malaysia, including a naval vessel display, a fleet review and exercises at sea.
In Indonesia, the Vietnamese delegation will partake in the fourth Multilateral Naval Exercise Komodo (MNEK-4), an international fleet review, and the International Maritime Security Conference.
They will also take part in various cultural and sport exchanges in those two countries.