USS Milwaukee Assists USCG Interdiction of Cocaine Shipment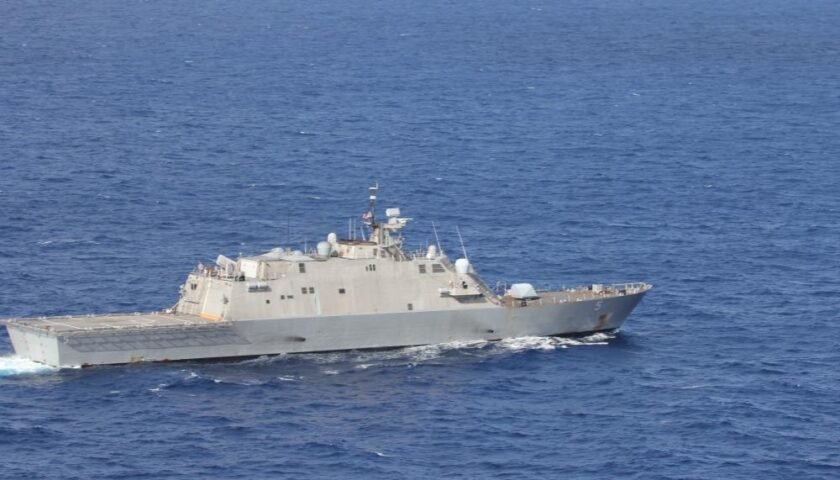 The Freedom-variant littoral combat ship USS Milwaukee (LCS 5), with embarked U.S. Coast Guard Law Enforcement Detachment (LEDET) 104, seized an estimated $27.4 million in suspected cocaine during an interdiction at sea, Feb. 28, 2023.
While underway, a maritime patrol aircraft spotted a suspected drug smuggling go-fast vessel (GFV) and vectored in Milwaukee for a possible intercept. Milwaukee launched an MH-60S Sea Hawk helicopter from Helicopter Sea Combat Squadron 28 (HSC-28), closed on the GFV and made the intercept. The crew then launched a small boat with the LEDET embarked to gain positive control of the GFV. Once aboard the small boat, the LEDET searched the GFV and recovered the suspected cocaine packages.
"USS Milwaukee is proud to be on the front line of countering the national security threat that transnational drug trafficking poses, and the opportunity to see the tangible results from the hard work of so many is something to be proud of," said Cmdr. Jason Knox, commanding officer of the USS Milwaukee. "Every Sailor and Coast Guardsman on board played a role in the safe and successful accomplishment of this complex at-sea operation, and we will carry this positive experience forward as we continue to do the work of our nation.
"

Milwaukee and the embarked LEDET recovered an estimated 945 kilograms of suspected cocaine worth an approximated street value of over $27.4 million.


Milwaukee is deployed to the U.S. 4th Fleet area of operations to support Destroyer Squadron 40/Commander, Task Force 45's mission. The mission includes combined naval operations, partnership building and acting as a service provider to Joint Interagency Task Force-South by supporting counter illicit-drug trafficking in Central and South American waters.