USCG Holds Annual Blackthorn Memorial Service in Galveston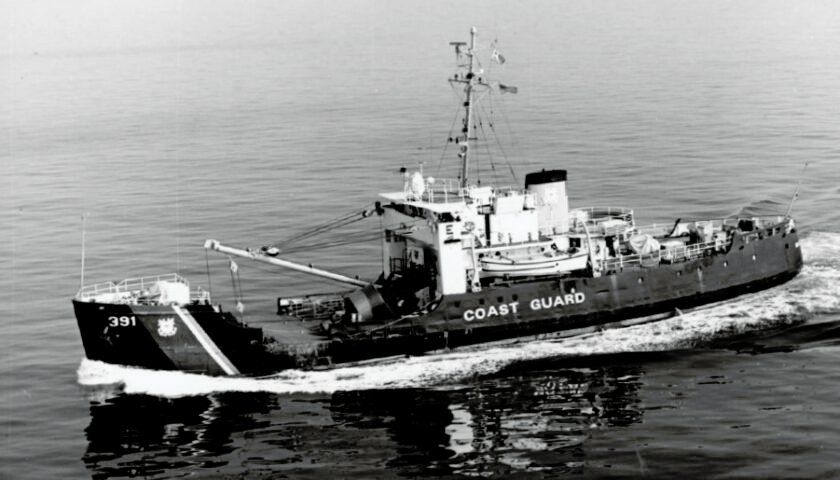 The Coast Guard honored 23 fallen crewmembers January 28th in Galveston, Texas, during a memorial service for the Coast Guard Cutter Blackthorn collision.
The ceremony commemorated the 43rd anniversary of the incident, during which the cutter Blackthorn collided with a tanker vessel and sank in Tampa, Florida.
The crew of the Coast Guard Cutter Harry Claiborne and members of the Galveston Island Chief's Mess collaborated and organized the ceremony held on Base Galveston. Rear Adm. Megan Dean, director of governmental and public affairs, served as a guest speaker during the ceremony.
The ceremony included a reading of the names of the lost Blackthorn crewmembers by Master Chief Petty Officer Dax Burgrabe, officer in charge of the Coast Guard Cutter Clamp, and the tolling of a ship's bell for each crewmember lost.
During the ceremony, crewmembers from Sector Houston-Galveston, Base Galveston and cutters homeported in Galveston laid 23 roses to commemorate each of the fallen crewmembers.
"We lost twenty-three of our shipmates aboard the Blackthorn and this ceremony is held to not only remember them but to honor their selflessness and spirit," said Senior Chief Petty Officer Benjamin Gaines, the executive petty officer of the cutter Harry Claiborne. "Serving aboard the Harry Claiborne, casting off our lines onto the same pier, working the same waters, and recently enduring a lengthy drydock, the connection felt to the Blackthorn crew is undeniable. We do our best as a crew, as does the entire Coast Guard, to embody their spirit and take care of each other."
On Jan. 28, 1980, the Blackthorn sank after colliding with the tanker vessel Capricorn near Tampa's Sunshine Skyway Bridge. The Blackthorn, which was homeported in Galveston, Texas, lost 23 of its 50 crewmembers in the Coast Guard's worst peacetime disaster. Memorials inscribed with the names of the crewmembers who perished stand 2 miles north of the collision site and on Base Galveston.
The Blackthorn collision provided the impetus for the establishment of the Command and Operations School at the Coast Guard Academy in New London, Connecticut. The school offers courses to prepare command-level officers and senior enlisted members for command duty afloat. Additionally, the Coast Guard developed new training requirements, invested in more safety equipment and made changes to the navigational aids in and around Tampa Bay.