Two Communist Chinese Ships Attend IMDEX in Singapore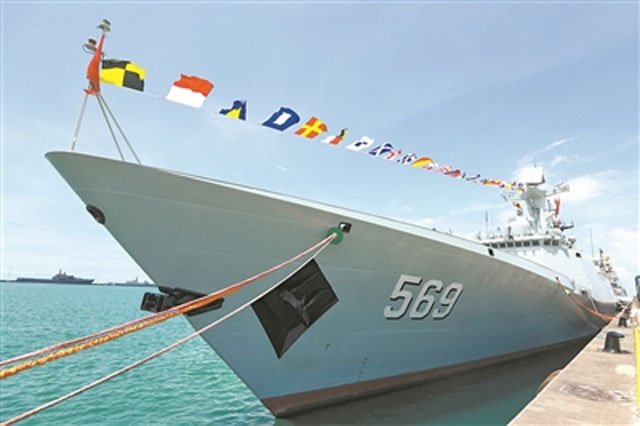 The 13th International Maritime Defense Exhibition (IMDEX) Asia was opened at the Changi Exhibition Centre in Singapore on May 3.
Over 200 companies from 25 countries and regions, as well as maritime forces from multiple countries, showcased their latest advancements in maritime technology, including carrier-based weapon systems, driverless systems, and vessel power systems. Heads of navies and maritime law enforcement forces from multiple countries engaged in dialogues to promote mutual trust and cooperation in the Asia-Pacific region.
As Singapore's Minister for Defense Dr Ng Eng Hen stated in his opening speech, the IMDEX Asia serves as an important platform for all parties to enhance mutual trust and consensus. All parties can take advantage of this opportunity to contribute to maintaining peace and stability in the region.
The guided-missile frigate Yulin and minesweeper hunter Chibi attached to the Chinese PLA Navy (PLAN) also attended the exhibition. They had just finished the Exercise Maritime Cooperation 2023 with their Singapore counterparts from Apr 28 to May 1, during which drills on simulated minefield transits, replenishment-at-sea approaches, gunnery firing, joint search and rescue, medical evacuation, among other subjects, had been practiced.
It is reported that the 13th IMDEX Asia will conclude on May 5.