BAP Pisco Arrived at Naval Station Mayport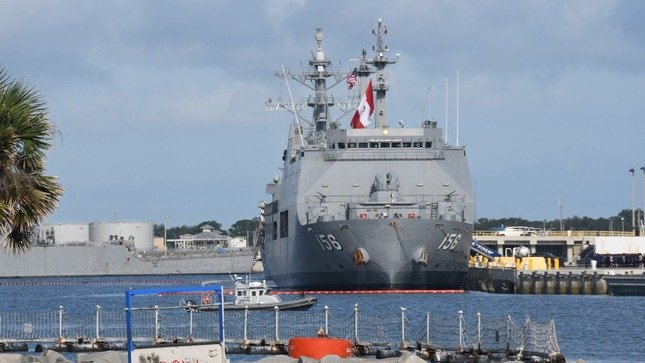 BAP Pisco arrived at the Naval Station Mayport-Florida in the USA. He was appointed by the U.S. Navy on August 25, as part of an operational visit, which includes protocol, operational and logistical visits to the United States Navy.
During the development of the activities, a delegation of its crew visited the Inter-American Naval Telecommunications Network, where they were able to increase their knowledge and exchange professional experiences in the field of regional naval communications with their North American counterparts.
Also, in the facilities of the Afloat Training Group (ATG), 33 crew members of Pisco participated in training in firefighting and breakdown control techniques; which consisted of updating fire control procedures and reaction times. Likewise, the practical phase was carried out in the various fire simulators, which was supervised by the specialized personnel of the American Navy.
It should be noted that the aforementioned naval unit will remain at the Mayport Naval Station until August 29, with its arrival at the port of Callao scheduled for September 10.