SNMG2 Visits Alicante Before FLOTEX-23
Standing NATO Maritime Group Two (SNMG2) is taking part in the Spanish Flotilla Exercise 2023 (FLOTEX-23) following a short stop in Alicante.
SNMG2 arrived in Alicante on 3 June, where the entire task group replenished supplies ahead of the exercise. Preparations also included various planning sessions, as well as senior level engagement with the exercise leader, Spanish Navy Vice Admiral José M. Nunez, Commander of the Spanish Maritime High-Readiness Headquarters.
The visiting ships were the SNMG2 flagship USS James E Williams (DDG 95), Canadian ship HMCS Federicton (FFH 337), Italian ship ITS Carabiniere (F593), and Spanish ship ESPS Victoria (F82).
"Spain is a reliable member of the Alliance, and through the international participation of units in FLOTEX-23, we contribute to deterrence and defense in the Euro-Atlantic Region," said Vice Admiral Nunez. "We invite other members of the Alliance to participate in FLOTEX because we seek to promote interoperability and cohesion with our partners. In this edition of FLOTEX we will be training with Standing NATO Maritime Group 2 and Standing NATO Mine Counter Measures Group 2, among other international units. The capabilities that these NATO assets bring to the exercise raise the level of training significantly, as we train with highly qualified ships and professional crews."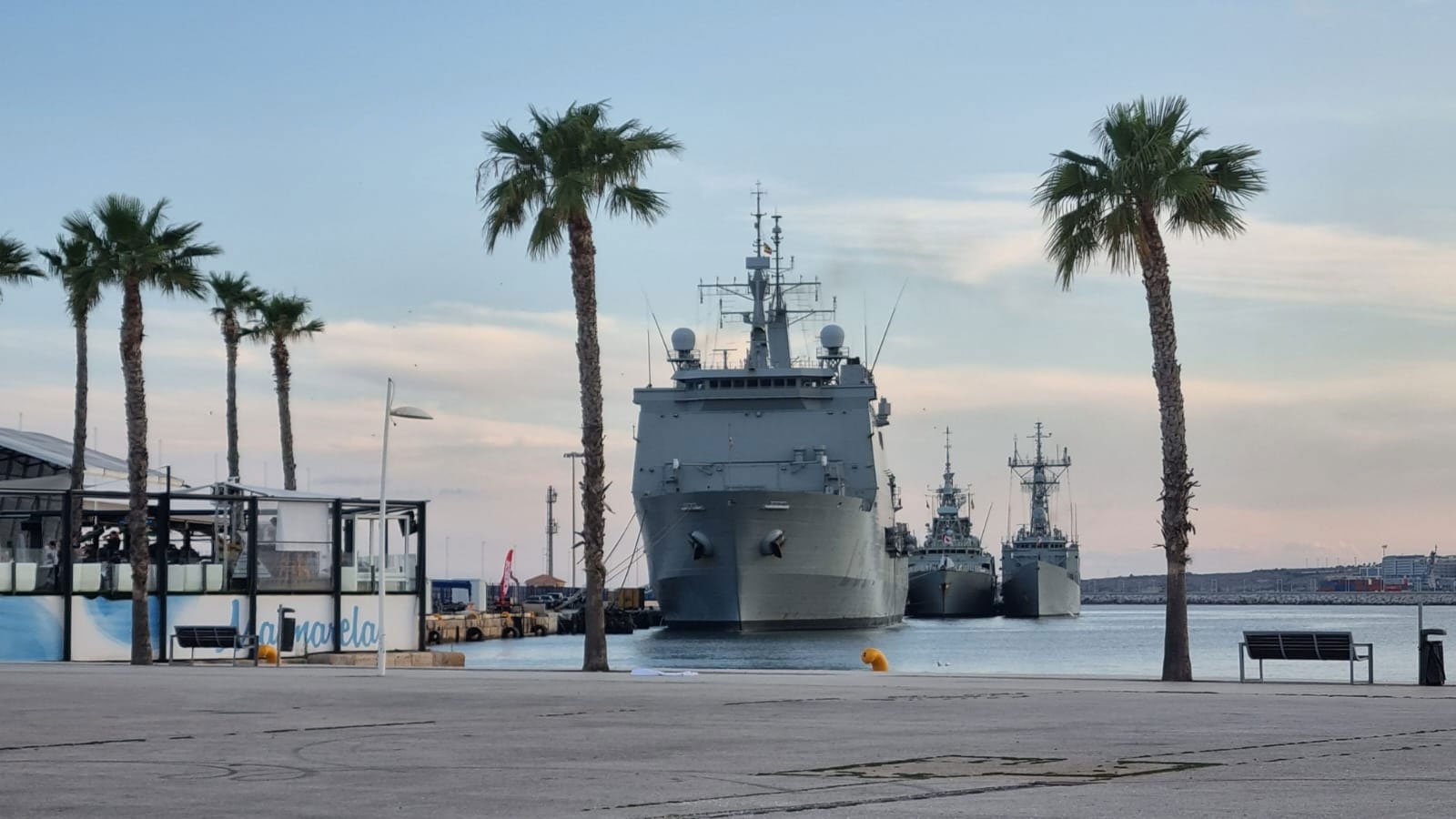 FLOTEX-23 is a Spanish Navy-led maritime exercise designed to provide joint warfare interoperability training in a Crisis Response Operation, in a medium-intensity environment with high-intensity peaks, multi-domain operations and a hybrid-threat fictitious geopolitical scenario. The annual exercise provides the Spanish Navy with the opportunity to implement, test and evaluate the capabilities of the naval force on an operational and tactical level. FLOTEX-23 is not just a national exercise, as there are NATO Allied members embedded in the Staff as well as Allied units from many NATO nations.
"Spain has provided incredible support to our SNMG2 and NATO task group this past year," said Commander SNMG2, U.S. Navy Rear Admiral Scott Sciretta. "Their support during vigilance surveillance activities, multiple NATO and international exercises, various at-sea air, surface and sub-surface operations as well as on-station logistical support proved invaluable. Spain's contributions increased our task group's capabilities and gave me, as a Commander, options as we maintained the safety and security of the strategic maritime domain from the western to eastern Mediterranean."
SNMG2 is a multinational integrated task group that projects a constant and visible reminder of the Alliance's solidarity and cohesion afloat. This continuous maritime capability performs a wide range of tasks, including exercises and real-world operations in periods of crisis and conflict.
SNMG2 is one of four Standing Naval Forces that operate under NATO Allied Maritime Command, headquartered in Northwood, United Kingdom.