Sevmash Carries Out Maintenance of Nuclear Submarines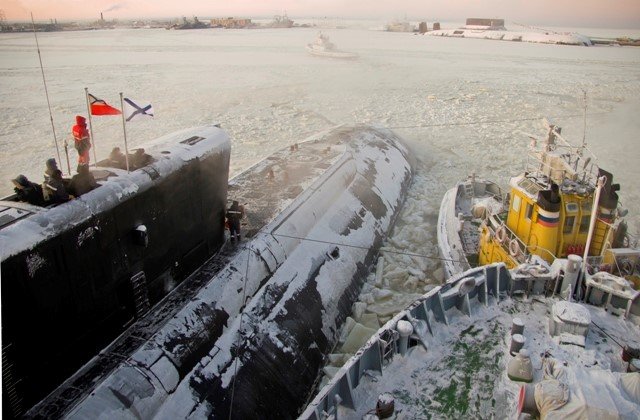 Sevmash (part of the USC) performs maintenance of 4th generation nuclear submarines. Under the contract with the Ministry of Defense of the Russian Federation, the enterprise is the sole contractor for these works.
We are talking about submarine missile carriers built at the enterprise and transferred to the Navy under the Borey, Borey-A, Yasen and Yasen-M projects. On five nuclear submarines, the enterprise bears five-year warranty obligations. In 2022, one new three-year state contract was concluded for the maintenance of nuclear submarines of the Yasen-M project. The specialists of the enterprise carry out continuous work on the warranty supervision of submarines, as well as the maintenance of equipment, systems and weapons systems. Branches of the plant operate at the bases of modern ships in the Northern and Pacific Fleets.
In 2022, in a short time, Sevmash completed the planned docking work on the Severodvinsk nuclear submarine to ensure the participation of the ship in the Main Naval Parade in St. Petersburg. The high quality of work has been repeatedly noted by diplomas and letters of thanks from the Ministry of Industry and Trade, the Navy Command and the USC leadership.
Photo by M. Vorkukov