RPC 30 Class Tug Zinzolin Takes Up Duty at Brest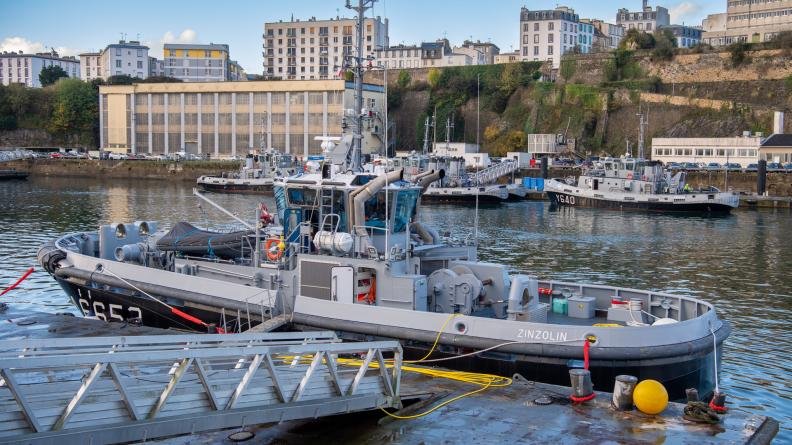 The first port and coastal tug (RPC 30) Zinzolin of the French Navy joined the Brest naval base on 9 November 2022.
After the port tug (RP 30) Céladon delivered in October 2022 to the Toulon naval base, Zinzolin is the second in a series of 20 port tugs (including 5 coastal) built by the Piriou Shipyards in Concarneau for the benefit of the French Navy. The Brest naval base will eventually have seven harbor tugs (including one coastal) to replace the seven RP 12 and RPC 12 as well as the RCVS Buffle currently in service and whose retirement from active service will be staggered from May 2023.
26 metres long and with a pulling power of 35 tonnes, the harbor and coastal tug Zinzolin will be manned by six sailors.