NSA Souda Bay Familiarization Flight on MH-60S Sea Hawk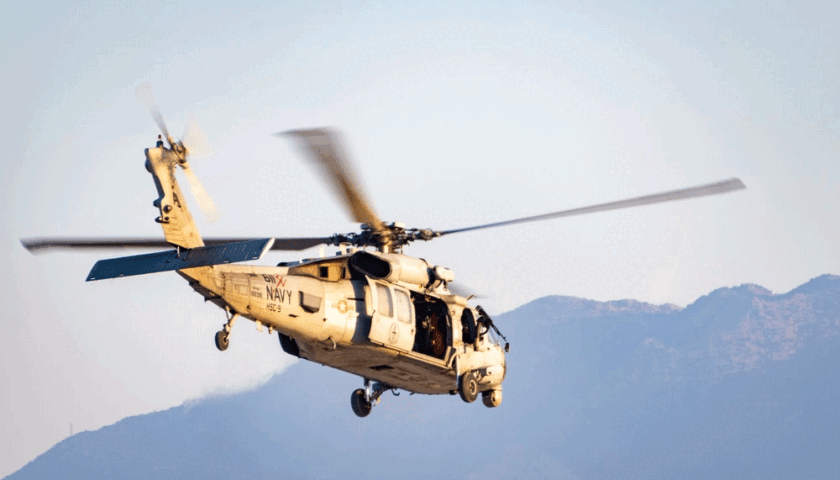 Naval Support Activity (NSA) Souda Bay Sailors received an orientation ride with the Helicopter Sea Combat Squadron (HSC) 9 during the squadron's brief stopover at NSA Souda Bay on July 19, 2023. Before the flight, they received instructions on the proper use of all personal protective equipment and a preflight safety brief. Upon completion, they buckled into the MH-60S Sea Hawk and hit the skies.
"I work in base ops, so typically we apply all the flight plans and get to work with the mission coordinators," said Air Traffic Controller 3rd Class Katelyn Colwell. "This is my first time going into a helicopter. We definitely got lucky this go around!"
The "Tridents" of HSC-9 are part of Carrier Air Wing Eight (CVW-8), which are embarked aboard Carrier Strike Group (CSG) 12, Gerald R. Ford CSG.
"We are basically here to do exercises with other branches and NATO allies, but the opportunity presented itself today with the helicopter for some rides," said Chief Aviation Electronics Technician Axel Rivera, leading chief petty officer, HSC-9. "We have one helicopter doing some training and the second is monitoring, so they had some room to put some seats in the back and offer some rides."
NSA Souda Bay provided logistical and operational support to HSC-9 during their stopover, which included aircraft fueling and berthing and subsistence for personnel.
"I am excited to be here with my junior guys," said Logistics Specialist 1st Class Denitra Richardson. "I'm ready to see their faces when they get up in the air and after their ride on the helicopter for the first time — nervous, excited, there is always a big mix of emotions."
"It was an amazing experience," said Air Traffic Controller 3rd Class Julian Campbell. "Truly a once-in-a-lifetime experience for me. I never thought I would have the opportunity to ride in this aircraft or anything like it, so this was really awesome. I have no words to describe it, to be honest."
"I hope that this experience motivates these younger Sailors to stay Navy and aspire to higher goals," said Rivera.
NSA Souda Bay is an operational ashore installation which enables and supports U.S., Allied, Coalition, and Partner nation forces to preserve security and stability in the European, African, and Central Command areas of responsibility.