Multilateral Exercise (MALABAR 2023) off Australia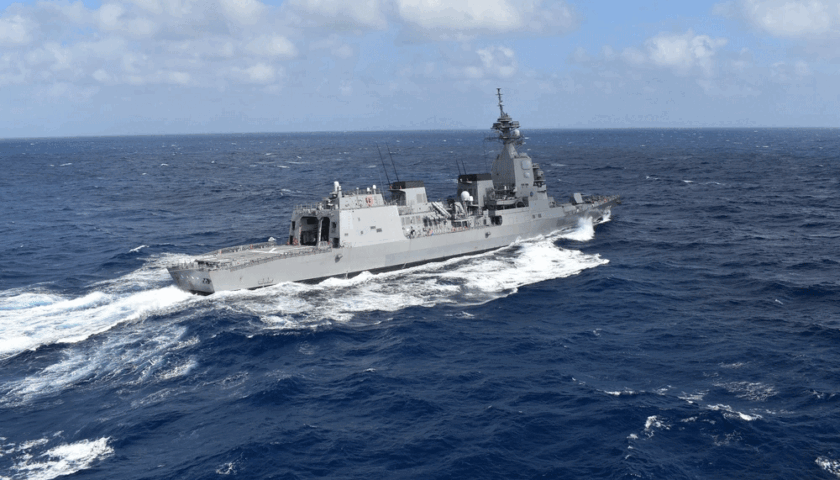 The JMSDF will conduct a multilateral exercise "MALABAR 2023" with the U.S. Navy (USN), the Indian Navy (IN), the Royal Australian Navy (RAN) and the Royal Australian Air force (RAAF) in order to strengthen cooperation to realize a "Free and Open Indo-Pacific" as described below.
1. Objectives
(1) To improve the JMSDF's tactical capabilities
(2) To improve interoperability with the USN, the IN, the RAN and the RAAF
2. Period
August 11 – 21
(Harbor Phase: August 11 – 15)
(Sea Phase : August 16 – 21)
3. Place
Sydney and East of Australia
4. Participating units
(1) JMSDF: JS SHIRANUI (IPD23 First Surface Unit), Special Boarding Unit
(2) USN: USS RAFAEL PERALTA, USNS RAPPAHANNOCK, Submarine, P-8A,
Special Operation Force
(3) IN: INS KARKATTA, INS SAHYADRI
(4) RAN: HMAS BRISBANE, HMAS CHOULES, Submarine, Special Operation Force
(5) RAAF: P-8A, F-35A
5. Type of exercise
(1) Harbor Phase
Ship visit, Receptions on board, Sports event, etc.
(2) Sea Phase
Tactical Exercise (Anti-submarine warfare exercise, Anti-air warfare exercise, Anti-surface warfare exercise, etc.), Replenishment at Sea, etc.
6. Notes
(1) Malabar originally started as bilateral exercise between the IN and the USN in 1992. The JMSDF has continuously participated since it became a permanent partner in 2007. This is the 12th participation for the JMSDF.
(2) Malabar 2023 is hosted by the Royal Australian Navy for the first time.