MAN Energy Solutions Signs MOU With SH Defence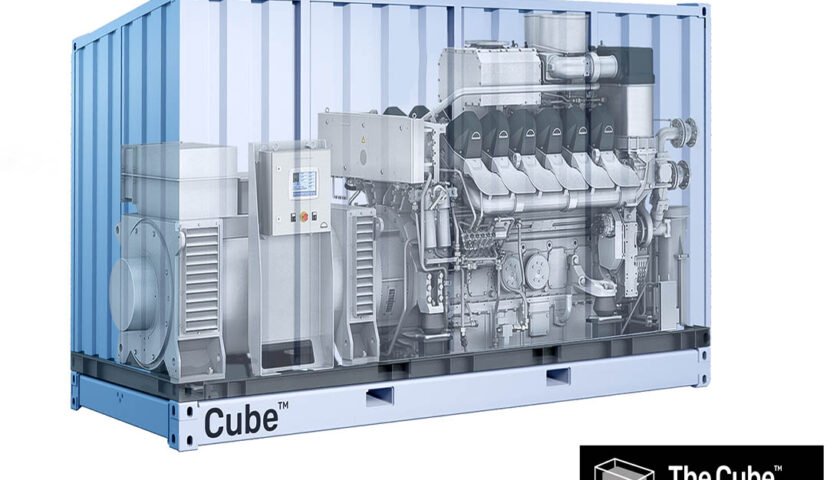 MAN Energy Solutions and SH Defence of Denmark have signed an MoU to explore the potential for collaboration regarding the development and use of MAN 175D GenSets in a modular capability for naval vessels to meet requirements worldwide.
The cooperation will be based on SH Defence's modular mission concept, known as 'The Cube', with associated handling equipment and will include both design and conception. The aim is for MAN to offer different GenSet options for multi-mission operational capabilities for various types of naval platforms worldwide.
Lars Gullaksen, Area Sales Director, SH Defence, said: "The Cube from SH Defence is rapidly becoming the standard within modularization of maritime mission capabilities for naval, coastguard and SAR vessels around the world, especially within NATO. Modern naval vessels must be capable of carrying out different missions and roles both in peacetime and wartime, and therefore the easy and rapid exchange of capabilities is an increasing requirement for both newbuildings and the retrofit of naval vessels."
He continued: "The Cube, currently available with more than 300 different payloads from approximately 160 vendors, offers such a flexible and cost-efficient solution that enables reconfiguration of a vessel in only a few hours. This partnership with MAN Energy Solutions allows us to jointly develop the multi-mission capabilities and expand the portfolio of payloads for the adaptability of both German, NATO and foreign navies."
Ruben Fernandez, Sales Manager, MAN Energy Solutions SE, said: "This cooperation with SH Defence will allow MAN Energy Solutions to offer the world's most powerful high-speed genset, the MAN175D, with built-in multi-mission modules providing operational modularity and flexibility to our customers. We will focus on solutions for ASW and additional power for disaster relief and thereby provide navies globally with the unique opportunity to adapt their power generation on board."