Kongsberg Maritime Demonstrates Remote Operated Vessel off Norway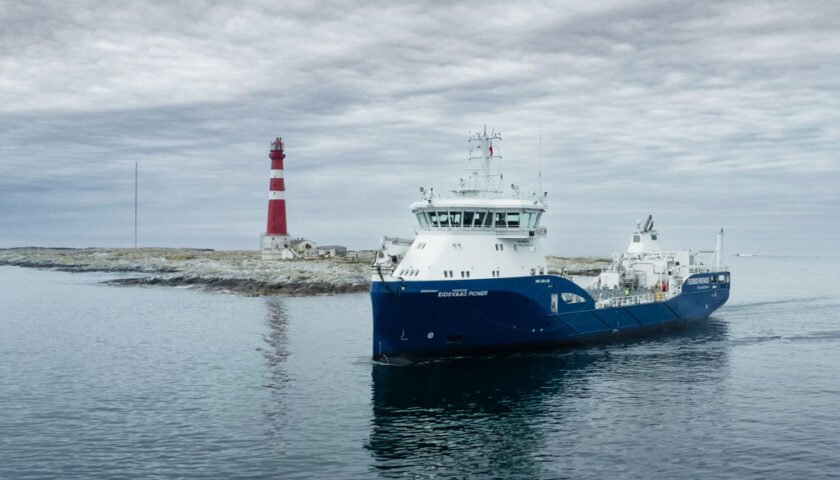 Kongsberg Maritime has successfully demonstrated a range of remote and autonomous technologies on a cargo vessel operating off the coast of Norway. The test cruise has been named one of the most complex autonomous journeys at sea so far.
The Eidsvaag Pioner, is one of the two vessels that are equipped for remote-operated and autonomous transport demonstrations for the AUTOSHIP project, which is part of Horizon 2020, an EU research programme.
Owned by the Eidsvaag shipping company, the Eidsvaag Pioner operates along the Norwegian coast and in fjord areas where it carries fish feed to ocean fish-farms.
The demonstration was carried out over 13 hours and involved the vessel completing a voyage outside the coast of Kristiansund on the northwest coast of Norway. The ship undocked from the port of Averøy, sailed to the world's first ocean fish-farm, and back to port again, a journey of about 160 nautical miles in total.
"Today we have demonstrated a range of the key enabling technologies that will lead the way towards routine remote and autonomous operation in the years ahead," said CEO of KONGSBERG, Geir Håøy.