Japan-U.S.-ROK Joint Exercise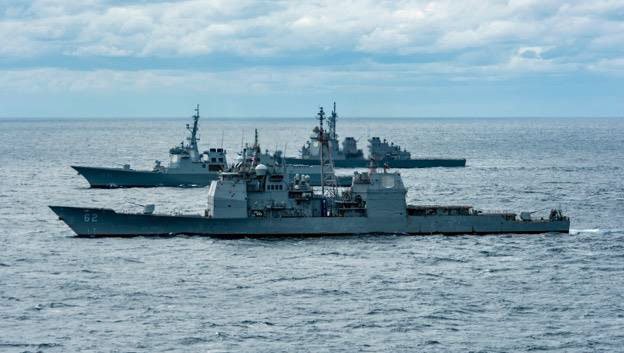 The Self-Defense Forces, along with the U.S. and South Korean forces, conducted the following Japan-U.S.-ROK joint exercises. main training
North Korea launches ballistic missiles that fly over Japan Trilateral cooperation to address regional security challenges amid increasingly severe security environment promotes power, protects common security and prosperity, and promotes a rules-based international.
It shows the commitment of Japan, the United States, and South Korea to strengthen order.
Record
1 date
Thursday, October 6, 2020
2 training area
Sea of ​​Japan
3 Participating units
(1) Maritime Self-Defense Force
Destroyer "Chokai"
(2) U.S. military
Cruiser "Chancellorsville"
(3) South Korean Armed Forces
Destroyer Sejong Daewan
4 Training items
Various tactical training
Joint Staff Office press release materials