HMCS Fredericton is Jacques Chevallier's First Allied Ship Refueled
On May 24, 2023, a refueling at sea (RAM) took place between the Force Supply Ship (BRF) Jacques Chevallier and the Canadian frigate HMCS Fredericton, part of Standing NATO Maritime Group 2 (SNMG2).
After three approaches to port and starboard, the cables and sleeves were successfully sent to Fredericton for test refueling (without fuel).
The Jacques Chevallier, which is intended to supply and support a naval air group, and more broadly all NATO standard ships, confirmed its interoperability capabilities during this first refueling with our Canadian allies. An important step towards its admission to active service and its long-term deployment, during which cooperation activities with a US carrier strike group will be planned.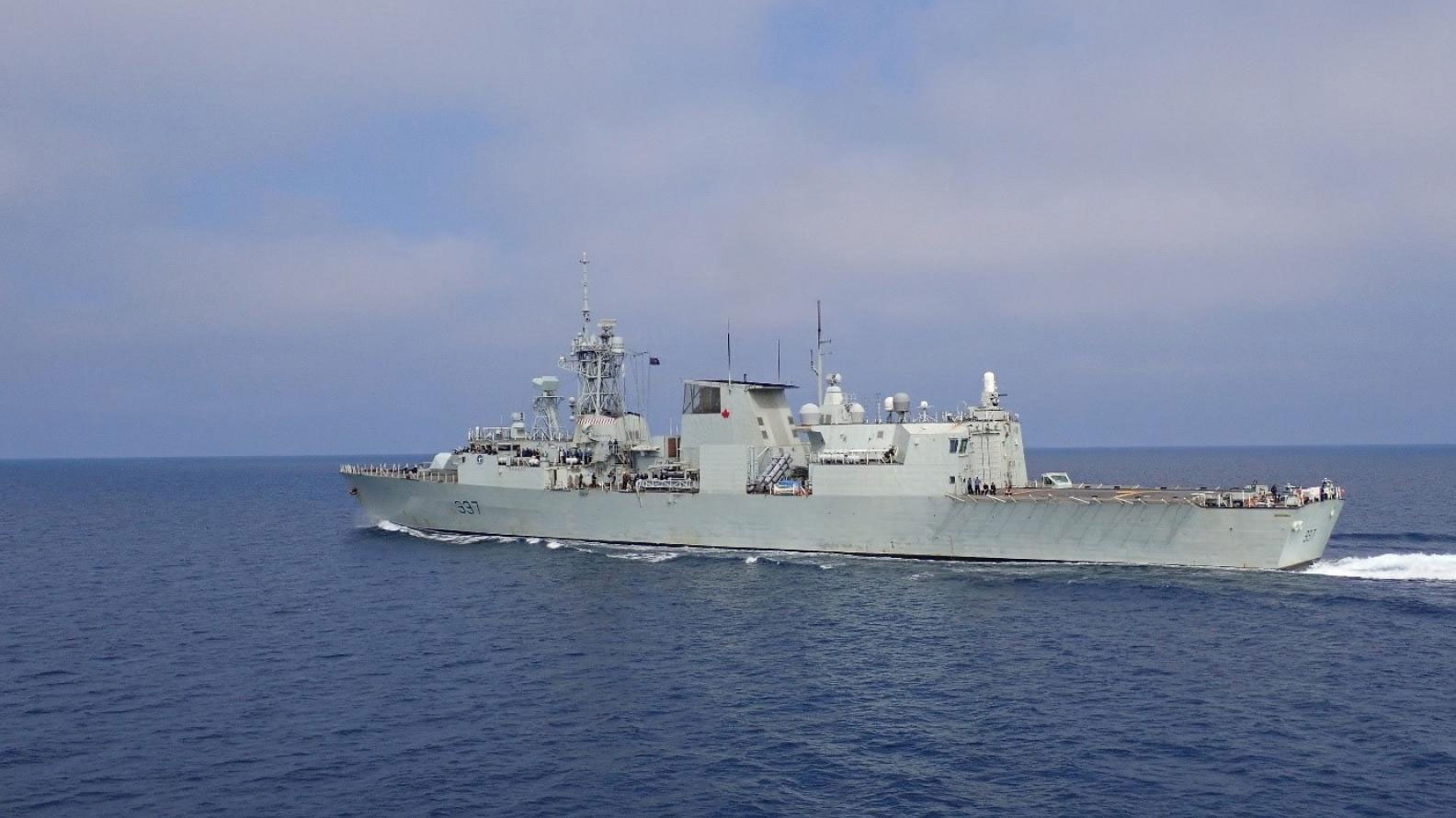 This RAM was organized flexibly between the Assistant Operations Commanders (COMOPS) and the maneuver officers of the Jacques Chevallier and the Fredericton and with the support of CECMED's Operations Division. The boscos also met during the Fredericton's stopover in Toulon and were able to conduct cross-visits to prepare for the maneuver.
For Lieutenant Alexandre, COMOPS of the Jacques Chevallier, this exchange was an opportunity to train and develop interoperability and best practices with our allies.