Collecting Plankton for Scientific Purposes From a Navy Vessel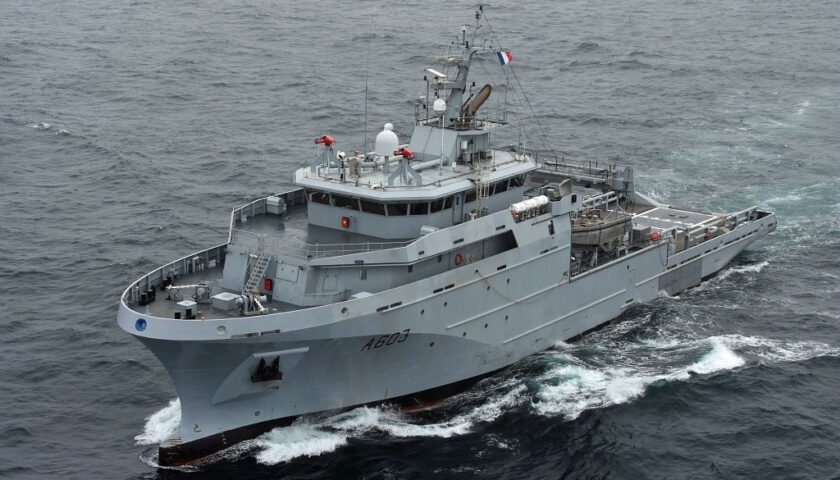 From February 20 to 23, 2023, the Rhône metropolitan support and assistance building (BSAM) hosted scientists from the Plankton Planet project and the Ocean Institute of Sorbonne University for four days. Objective of this boarding: to refine the plankton sampling protocol which will be deployed on certain Navy vessels by the fall of 2023, as part of the "Bougainville Mission".
The result of a partnership between Sorbonne University and the French Navy, Mission Bougainville aims to measure the planetary microbiome of the ocean. Indeed, the presence of Navy ships on all the seas and oceans of the globe offers a unique opportunity to collect on a large scale, relatively inexpensively through the use of Plankton Planet's so-called "frugal" sensors, information empirical studies on plankton and, more broadly, on the ocean microbiome. Plankton is all the living organisms that drift with the currents, which represents many types of organisms, producing 50% of the oxygen on Earth and constituting the base of the marine food chain. The Bougainville Mission was presented in Brest aboard the Garonneduring the One Ocean Summit in February 2022.
Following a successful experiment at the end of 2021 off Brittany aboard the BSAM Rhône , the partners are now working on the deployment of this initiative on certain Navy vessels. On board, discussions between scientists and sailors have made it possible to define plankton sampling protocols adapted to Navy vessels and their technical and operational constraints. Furthermore, involving the sailors in the protocols allows them to deepen their knowledge of the environment in which they operate.
Deployed initially on board overseas support and assistance vessels (BSAOM) based in New Caledonia and Reunion, this project will be piloted by young volunteer officers aspiring (VOA) "biodiversity" in the year of master's break at the Sorbonne. This will make it possible to create a planetary database thanks to information collected locally by the ships of the French Navy.
The analysis of plankton will in particular make it possible to better understand the evolution of the halieutic resource as well as the role of these micro-organisms in the regulation of the climate. While illegal fishing and climate change are, and will be even more in the future, generators of geopolitical tensions, it is important for the Navy to place itself as far upstream as possible from these potential crises, by supporting the action of the scientists.