CNS Aquiles Unloads Building Supplies at Easter Island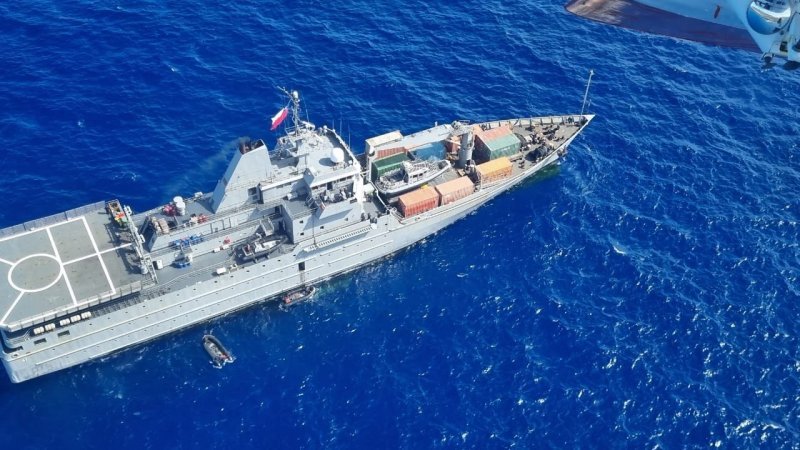 The crew traveled two nautical miles in seven days to bring construction materials and prefabricated houses to Rapa Nui. In the coming days, the "Achilles" will return to Valparaiso to be loaded and take containers to Juan Fernandez.
Rapa Nui. After a week of sailing, the Chilean Navy transport ship AP 41 "Aquiles", arrived on Wednesday, August 31, to Easter Island in order to deliver, for the second time, 36 containers with housing construction materials and solutions to housing requirements in Rapa Nui, a project promoted by the Ministry of Housing and Urbanism.
The Commander of the AP 41 "Aquiles", Commander Mario Costa, mentioned that "it is a pride to carry out this type of commissions. The ship has sailed on several occasions to island territories supporting various requirements, such as medical operations, cargo transfer and other needs for our compatriots."
Likewise, Commander Costa himself highlighted the commitment given by the crew in the fulfillment of the tasks entrusted, which also reflects the vocation of each of the naval servants who participated in these tasks.
Finally, the ship will sail back to the port of Valparaíso to be loaded with other containers that will be sent, this time and in the same vein, to the Juan Fernández Archipelago, in order to deliver housing solutions to the islanders.