Bremerton Completes Their Last Ever Ohio Class Refueling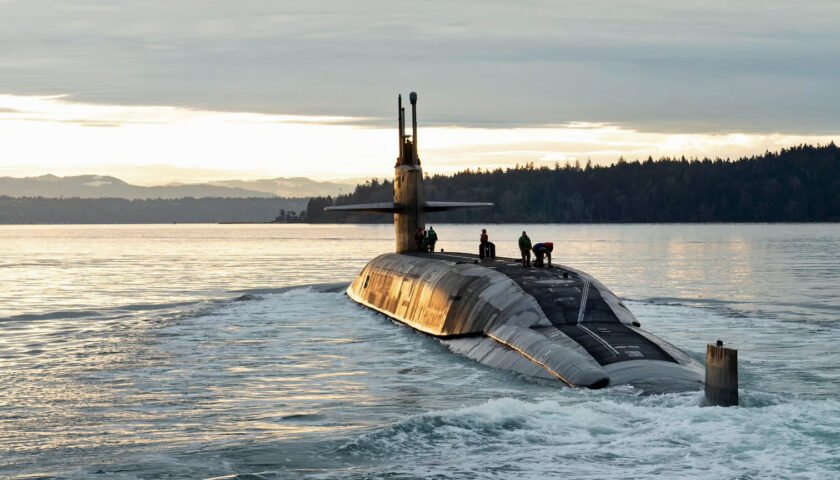 USS Louisiana (SSBN 743) completed an Engineered Refueling Overhaul at Puget Sound Naval Shipyard & Intermediate Maintenance Facility Feb. 21, which is the last-ever scheduled ERO for an Ohio-class ballistic missile submarine.
According to Ken Rogers Jr., project superintendent, the Louisiana project comprised the biggest repair package in ERO history. It included more than 870,000 resource days of work during the 40-month availability.
"The Louisiana ERO was tasked to complete 120,000 more resource days of work than the USS Nebraska (SSBN 739) ERO and 150,000 more resource days of work than the USS Maine (SSBN 741) ERO," said Rogers. "Additionally, the length of Louisiana's ERO was impacted by the COVID-19 pandemic and unexpected new work items that included an unprecedented repair to a communication system."
Aside from the refueling work, the combined project team of PSNS & IMF workers, Ship's Force, and contractors also configured living spaces for enlisted women, overhauled or replaced major components within the submarine, upgraded electronic systems, and conducted routine inspections and repairs throughout the boat.
Rogers said the key to success on the Louisiana project was teaming—on and off the project.
"Inside the project, Steve Brown, Pat Orse, and Josh Cornell were the consummate teammates in their roles as chief test engineers," Rogers said. "They leaned-in to ensure the project was working the right priorities at the right time to support each major key event. The team's production leadership was comprised of Nick Freymuth, Ted Macaraeg, Tony Jimenez, Doug Hoelzen and Shane Valentine."
"Their attention-to-detail, people-first leadership, and drive to meet the project's goals was outstanding," continued Rogers. "Additionally, Brent Linton provided valuable engineering leadership in his role as the non-nuclear project engineer.
Rogers also credited Code 130, the Quality Assurance Department; Code 200, the Engineering and Planning Department; Code 500, the Supply and Logistics Department; and Code 900, the Production Resources Department, for consistently rallying to support multiple strings of emergent work on Louisiana, and "understanding that a Team Louisiana win was a PSNS & IMF win."
According to Rogers, the excellent working relationship among PSNS & IMF workers, Ship's Force and contractors was very beneficial to the successes of the team.
"The ship's commanding officer, Cdr. Mike Kessler and I were completely aligned on goals, metrics and manning requirements to support all the work. I greatly appreciate his partnership during the ERO," he said.