Brazilian Navy Seizes Vessels and Material Used in Illegal Mining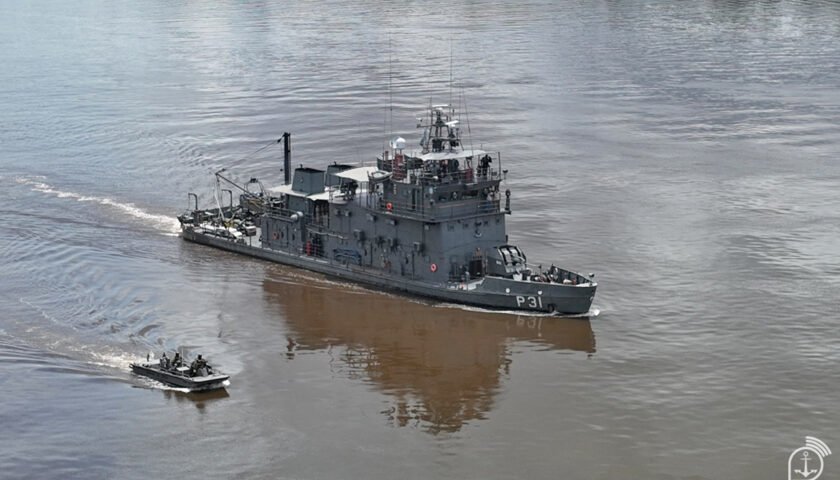 On March 14, during Operation Ágata, task force ships, under the Command of the 9th Naval District, seized three vessels, which carried out illegal cargo transport, and a floating, used for illegal mining, at the mouth of the Jutaí River, in the State of Amazonas.
A regional engine boat, a ferry with marine diesel oil and an aluminum vessel were seized. Task Force members also found cash, weapons and ammunition. On board the float were motors and pumps used for the extraction of pebble and mercury and gold separator machines.
The action of the Brazilian Navy counted the participation of agents of the Brazilian Institute of Environment and Renewable Resources (IBAMA) and the Management and Operational Center of the Amazon Protection System (Censipam), in the context of Operation Ágata, which aims to combat cross-border and environmental crimes.
The Task Force consists of five ships from the Amazon Flotilla Command, two aircraft from the Northwest General Employment Helicopter Squadron (EsqdHU-91) and a platoon of Marines, with two combat boats from the 1st Ribeirinhas Operations Battalion (1ºBtOpRib).