Aquitaine in Stockholm to Promote Franco-Swedish Relations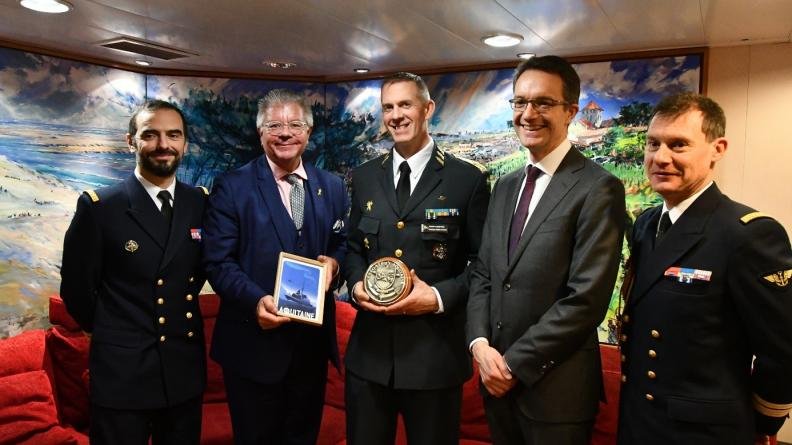 After the anti-submarine frigate (ASAF) Latouche Tréville and the air defence frigate (FDA) Chevalier Paul, this is the third visit of a first-rate frigate to Sweden in less than a year, a concrete sign of the vitality of our relations.
Aquitaine received the visit of several high-level political figures at the invitation of the France Ambassador to Sweden. The France thus reaffirmed to its partners its commitment to strengthening the security architecture in Northern and Eastern Europe.
As a sign of the importance given to the privileged defence relationship between our two countries, the commander of the B crew of the FREMM Aquitaine was invited to the Royal Palace to review the guard in the presence of the mayor of the Swedish capital.
The rest of the stopover was punctuated by numerous visits for the benefit of the embassy, the French community and Swedish Francophile officers. Following this successful operational break, the Brest frigate will resume its mission in the Baltic and then join NATO's multinational naval force in the North Sea to participate in the Norwegian exercise ARCTIC DOLPHIN.