For several years, the Swedish Helicopter Wing's Naval Operations Squadron has been working to develop a routine for conducting anti-submarine warfare in the dark or in zero visibility. Now it has been approved and crews have been trained. During the naval exercise Autumn 2023, the capability was included in an exercise context for the first time.
Hunting a submarine in the Baltic Sea is a difficult task due to the temperature layer and the nature of the seabed. But it is actually one of Sweden's military parades.
The Navy is responsible for monitoring and being able to claim Swedish maritime territory, every day, all year round, both on and below the surface. To help them, they have the Air Force's naval helicopters that contribute to both surface surveillance and anti-submarine warfare. The helicopter's strength is to be able to move quickly to search areas and surprise the opponent. In this way, the flying units complement the endurance of the ships.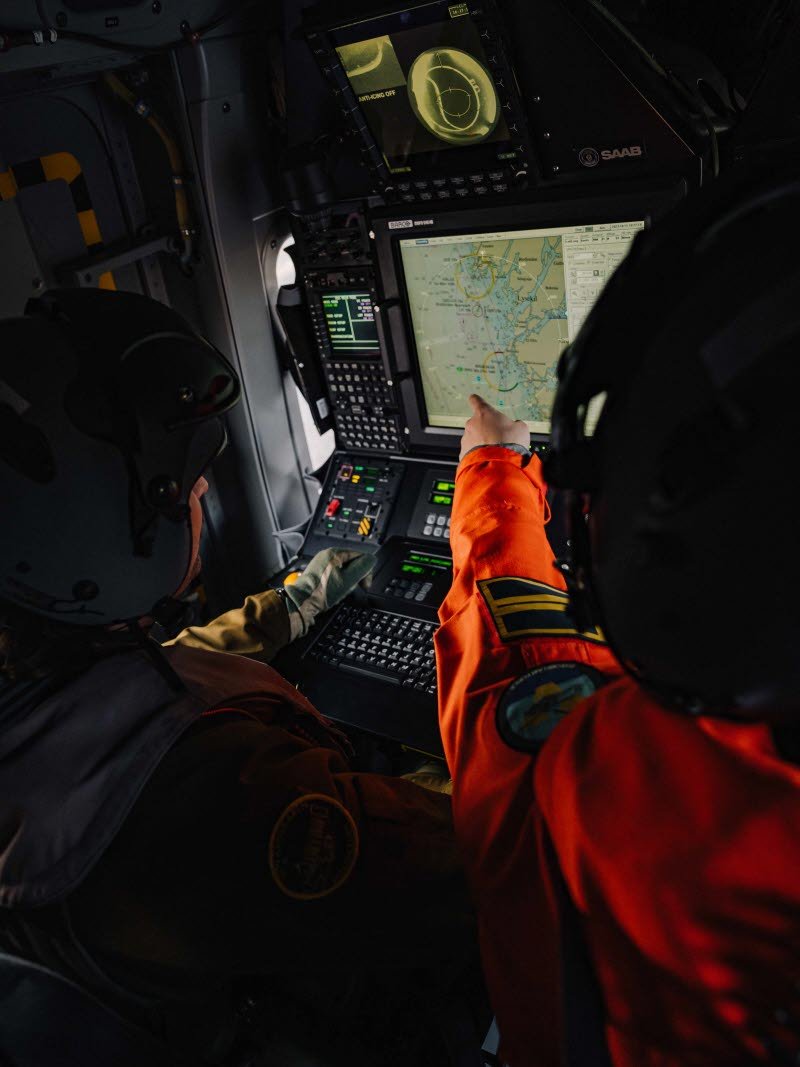 Since 2016, when the Swedish Armed Forces began to conduct anti-submarine warfare with helicopters again, there has been no approved flight operational routine for performing after dark and in bad weather. This is because it is pitch black out at sea and there are therefore no visual references. This means that the crew cannot determine either altitude or flight position visually, but must rely entirely on instruments when descending towards the surface of the water.
Since Sweden is located in a part of the world where it is dark for large parts of the year, it has been a priority to develop a routine to operate after dark or at zero visibility. The routine was approved in 2021 and since then, crews on the helicopter wing's third squadron have been trained and trained on the elements included. During the naval exercise Autumn 2023, which was carried out in the Stockholm archipelago and Lake Gotska between 11–18 October, the new capability was included for the first time in a larger exercise.
"The platform, sensors and the routine we had for anti-submarine warfare in daylight have worked exceptionally well since we reintroduced the capability in 2016. Both systems and crews have long been mature enough to develop capabilities even in the dark," says Squadron Commander Major Meijer, who has been a driving force in the work on the new routine.
"Nevertheless, we have approached this cautiously and with a great deal of humility. As always, it is a top priority that everyone comes home unscathed after each flight session, but of course there are increased risks when we do not have visual references," the division commander continues.