A Vessel Pacific Partners Can Rely On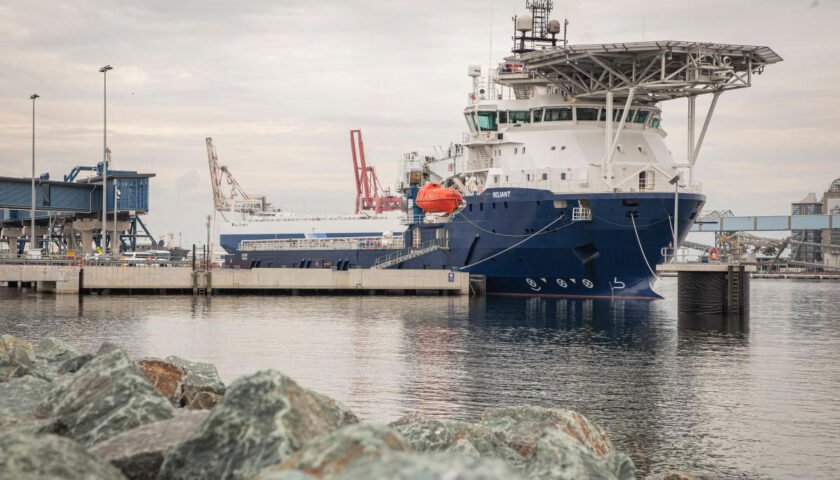 A vessel that will support Australia's Pacific family through an almost constant presence has joined the Royal Australian Navy fleet ahead of the 2022 high-risk weather season.
A flag raising was conducted in Brisbane, where the vessel will be based.
Chief of Navy Vice Admiral Mark Hammond said the offshore-capable vessel will respond to Australia's Pacific partners' needs and requests, including for humanitarian assistance and disaster relief.
"Australian Defence Vessel Reliant will spend up to 300 days a year in the Pacific area of operations, ready to assist our Pacific family," Vice Admiral Hammond said.
The 102-metre-long vessel has a large cargo deck and a crane, and can produce thousands of liters of fresh water per day.
"The vessel has the range to reach all corners of the Pacific. It can circumnavigate the globe without refueling," Vice Admiral Hammond said.
"This highly adaptable ship will deploy with specialist multi-agency teams of personnel and can be used for a range of purposes in concert with the Pacific family, including marine survey, delivering heavy equipment, search and rescue training, and disaster relief and recovery."
Reliant's missions will be managed by Defence and informed by the Department of Foreign Affairs and Trade, in consultation with Pacific Island partners.
The crew comprises 18 Australian merchant mariners engaged through Defence industry partners TK Shipping Australia, multi-agency teams for deployment tasks and a permanent Navy liaison officer.
Lieutenant Commander BJ Glover said it was a privilege to be part of the Reliant team.
"We are looking forward to traversing the Pacific to support our mates far and wide," Lieutenant Commander Glover said.
"Reliant's sapphire blue hull will be seen wherever and whenever there is a pressing need."