76th Anniversary of First Chilean Antarctic Lighthouse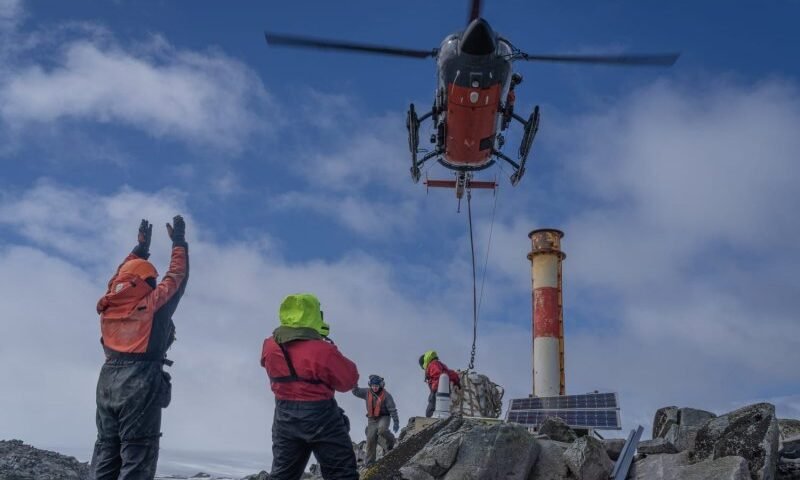 The important milestone was forged in the context of Chile's first Antarctic expedition 76 years ago.
Within the framework of the First Chilean Antarctic Expedition, carried out in 1947 and known as a capital event in the history of the country, a series of exploration, cartography and construction works were carried out on the Meteorological Radiostation "Soberanía": the first Chilean settlement on the White Continent.
This important expedition deployed between January 5 and March 22, 1947, gave rise to the construction of the first national lighthouse in the Chilean Antarctic Territory, which took place on March 21 of the same year, overcoming extreme weather conditions, such as gusts of wind that reached 72 kilometers per hour and snowfall.
Despite the lack of material and lack of experience in such harsh conditions, those pioneer lighthouse keepers in the "White Continent", managed to install in Punta Prat the first Chilean lighthouse. This was automatic, being fed by an acetylene gas bank that flashed at intervals of 10 seconds.
Eugenio Orrego Vicuña, a renowned Chilean intellectual present at that event, related this fact in his book "Tierra Australis", pointing out that "towards sunset it is finished, and from the overboard we see how its lights are turned on, which shine in intermittencies of ten seconds …" and ending with: "it is a Chilean light in the Antarctic seas".
After 76 years of this significant event, the Lighthouse Keepers of the End of the World continue to work silently in the Chilean Antarctic Territory, being deployed in the current Antarctic campaign aboard different naval units dependent on the Third Naval Zone. Ten are the specialists who go with the objective of carrying out maintenance and construction of new Aids to Navigation, completing more than 190 hours of work.
The Deputy Chief of the Zonal Center of Maritime Signaling of Punta Arenas, Lighthouse Officer Roberto Araneda, said that "today after 76 years we continue to write this history, working with effort, commitment and professionalism helping to increase the densest Navigation Aid network of our Homeland, in the most remote places of the Magallanes Region and the Chilean Antarctic Territory. "