Philippines Vows to Protect Sovereignty From China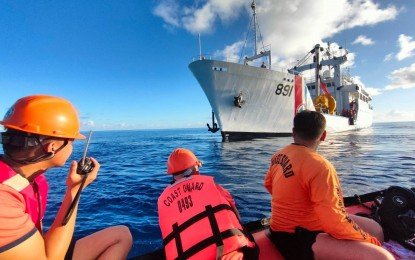 The Marcos administration is committed to protecting the Philippines' territorial integrity and national sovereignty, as it disregards China's new map featuring its extended claims in the South China Sea (SCS), National Security Adviser Eduardo Año said Thursday.
In a press conference held at Malacañan's Premier Guest House, Año said the Philippines would not honor China's latest attempt to legitimize its claim in the SCS through its updated version of a "10-dash line" map.
"We do not recognize the 10-dash line. We do not even recognize the nine-dash line, much more the 10-dash line," he said. "We will continue to protect our territorial integrity and national sovereignty. Our armed forces, our uniformed service, our government will do everything in its capacity to ensure that we are protecting our national interest."
China on Monday released the 2023 edition of its "standard map" illustrating 10 dashes forming a broken U-shape that overlaps with the exclusive economic zone of the Philippines, Malaysia, Brunei and Vietnam.
Beijing's new map showed its claims of ownership over swaths of Philippine features in the West Philippine Sea.
Año said he is expecting other countries to follow the Philippines, India and Malaysia in issuing "adverse" reactions to China's release of its updated map.
He also emphasized that in the Philippines' case, China's sweeping claims over the SCS have already been invalidated by the Hague-based Permanent Court of Arbitration (PCA).
"The arbitral award is final and binding and it gives us our maritime entitlement, our extended economic zone, our territorial waters, and even our extended continental shelf," Año said. "Again, we do not recognize the 10-dash line issued by the Chinese government."
Earlier Thursday, the Department of Foreign Affairs called on China to "act responsibly and abide by its obligations under UNCLOS (United Nations Convention on the Law of the Sea) and the final and binding 2016 Arbitral Award."
China, the Philippines and several other littoral states have overlapping claims in the SCS.
The Philippines on July 12, 2016, won its petition filed before the PCA after the arbitral tribunal invalidated China's claim of supposed historic rights over almost the entire SCS.
China, which claims about 80 percent of the SCS, has ignored the PCA ruling.