MSRON 11 Dedicated to Camp Lemonnier Mission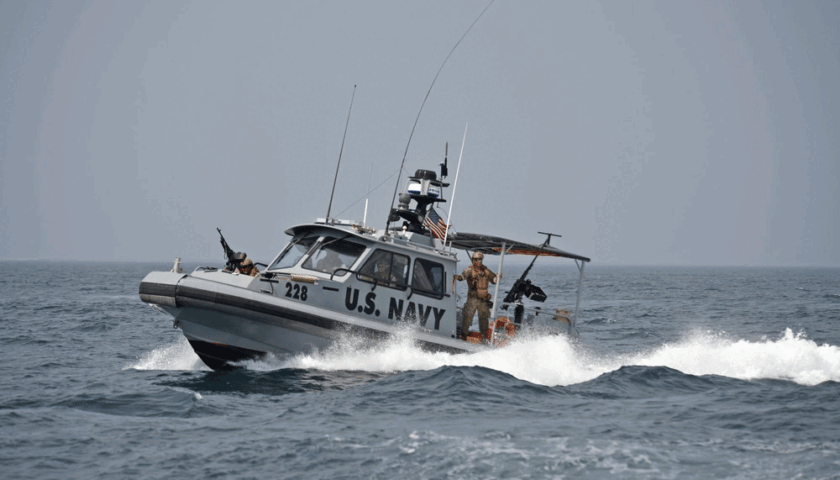 U.S. Navy has an extensive history of conducting operations on riverways, coastal environments, and inland harbors. The Maritime Expeditionary Security Squadron (MSRON) has played a vital role in this storied history.
For over 247 years, the U.S. Navy has employed small craft tactical boats to conduct maritime operations in littoral waters playing a crucial role in national security and anti-terrorism/force protection.
The riverine community, today called MSRON, can trace its origin back to the brave small boat teams that fought in the deltas of Vietnam.
As seen on the small craft insignias worn by MSRON coxswains, the three stars represent the main U.S. Navy riverine campaigns during Vietnam called Operation GAME WARDEN, Operation MARKET TIME, and Operation SEALORDS.
As small boat operations waned in the 1980s, the bombing of the USS Cole on October 12, 2000, transitioned the use of small boats to primarily overseas asset force protection.
Camp Lemonnier, Djibouti, is located along one of the world's busiest shipping routes and the Bab-el-Mandeb Strait, which serves as the gateway from the Red Sea to the Gulf of Aden and the Indian Ocean.
This geographically strategic location presents a variety of challenges and threats from violent extremist organizations to U.S. strategic competitors.
Since 2009, MSRONs have supported CLDJ port security operations, enabling maritime operations in and around the Horn of Africa.
MSRON 11 is a U.S. Navy Reserve unit from Naval Weapons Station Seal Beach currently deployed to CLDJ and consists of three warfare specialties to accomplish its primary mission of escort and security.
The specialties include the maritime team, convoy team, and Tactical Operations Center. The three warfare specialties work in collaboration with CLDJ's Port Operations and Military Working Dog teams with U.S. Army Quick Reaction Forces and Djiboutian port facilities to provide the best possible maritime security to U.S. Navy and U.S. Military Sealift Command ships.
This goal is only accomplished through the efforts of the amazing men and women within our ranks who represent some of the best the U.S. Navy Reserve has to offer.