In the past week, Niels Juel has been in port in, among other places, the Turkish port city of Mersin. The stay was used to carry out maintenance on some of the ship's systems, resupply the ship with provisions and gave the crew the opportunity to come ashore and experience the Turkish culture and history.
Niels Juel has once again departed from Mersin and has resumed his task in NATO's standing naval force.
There is continued focus on training the ship's procedures and individual skills. Among other things, seamanship has been trained for the ship's watch officers, who sail the ship, and the vessel captains, who sail the ship's rubber boats.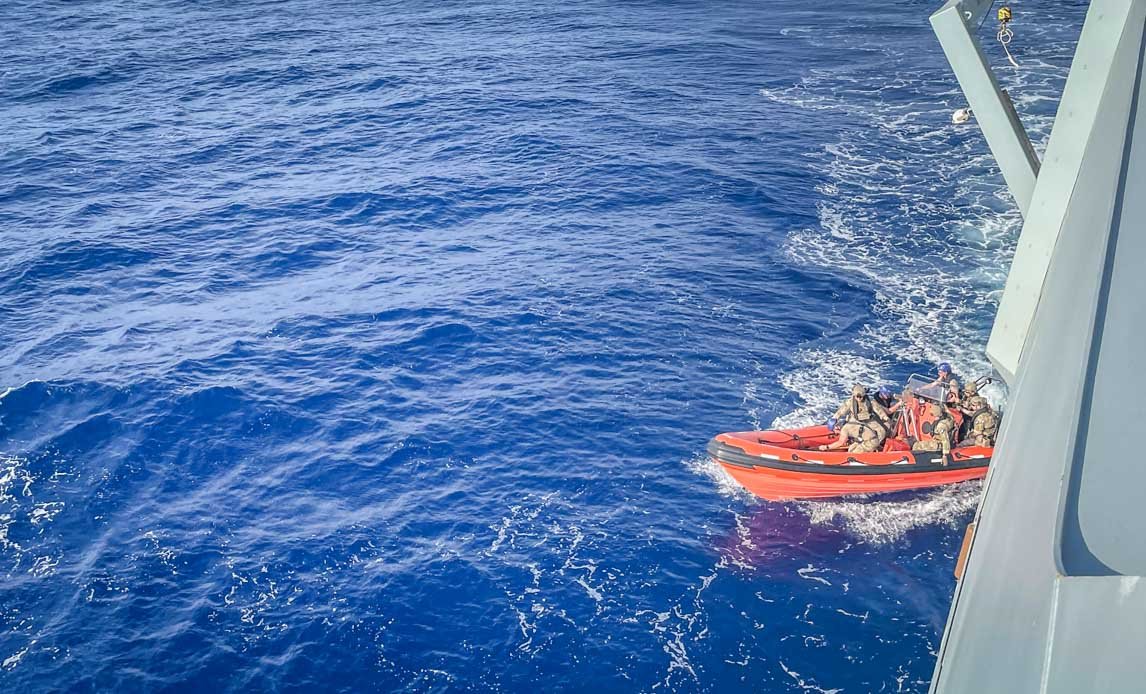 The calm wind conditions in the area also provided an opportunity for the ship's watch-keeping personnel to maintain their shooting skills. This week it was pistol shooting that was maintained. The shooting was carried out on the helicopter deck by firing at targets aft of the ship.
According to tradition, a church service is held every Sunday, when assignments permit. This week, Sunday evening offered a star-studded sky over the Mediterranean, and on the occasion of All Saints' Day it was obvious to hold an evening service on the helicopter deck with an unobstructed view of the stars.