KRI Sultan Hasanuddin Makes Port Call in Kendari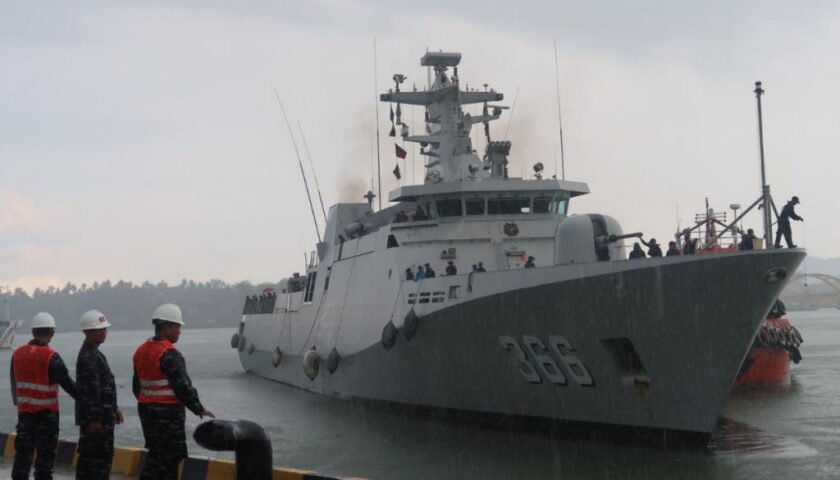 KRI Sultan Hasanuddin 366 commanded by Lieutenant Colonel Laut (P) Ahmad Ahsan. M.M., M.Tr.Hanla has arrived at Mako Lanal Kendari Pier welcomed and directly by Lanal Kendari Commander Lt. Col. Laut (P) Abdul Kadir Mulku Zahari, S.E., M.Tr.Opsla., along with staff officer Lanal Kendari, Sunday (04/12/2022).
KRI Sultan Hasanuddin was berthed in Kendari in order to re-provision logistics and carry out several ship checks before continuing operational duties.
This is Lanal Kendari's main task in supporting the Integrated Fleet Weapon System / SSAT (KRI, Marines, Aircraft, and Bases) namely as a base with a 5 R function (Rebased, Refuelling, Replenishment, Repair, and Rest and Recreation) for other Navy elements in the SSAT.