Greek and French Navies Conduct PASSEX South of Crete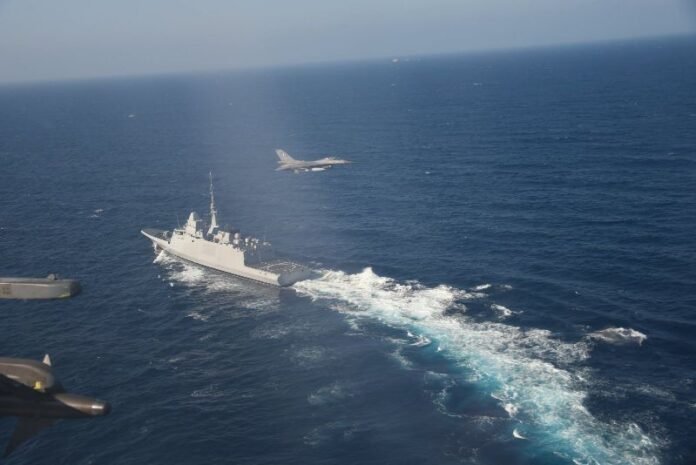 On Wednesday, April 12, 2023, in the framework of the Military Cooperation between Greece and France, a PASSEX (Passing Exercise) exercise was conducted with the Frigate (F/C) Elli and 2 Fighter Aircraft (F/F) F-16, with the French F/C FS LORRAINE in the wider maritime area south of Crete.
During the joint training, tactical image composition and exchange, communications, electronic warfare, forward maneuvers and air defense exercise (ADEX) items were executed.
This joint training is part of the implementation of the "Guidelines for the Upgrading of Greek-French Military Cooperation", which were signed by the Chief of the Greek Defense Forces, General Konstantinos Floros, and the Chief of the French Defense Staff, General Thierry Burkhard, during his official visit to the Hellenic Defense Forces on 21 January 2022 (click here ), and contributed to increasing the operational readiness and interoperability of participating forces.