FS Ventose Seizes 320 kg of Cannabis in the Caribbean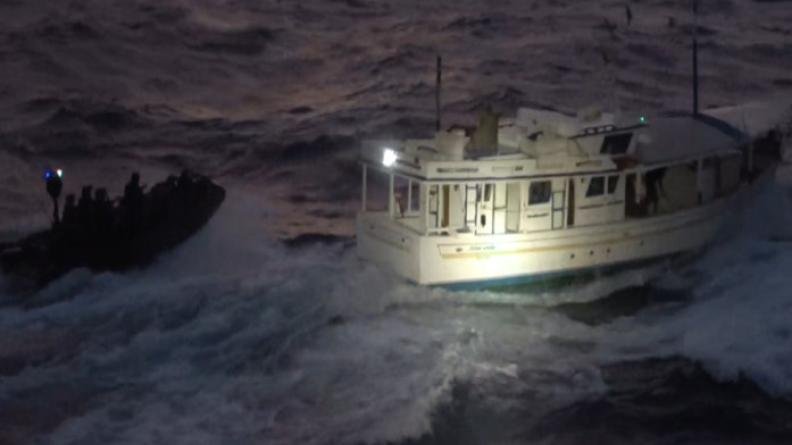 On January 23, the Surveillance Frigate (FS) Ventôse , on a maritime surveillance patrol in the Caribbean Sea, intervened on a fishing vessel with suspicious behavior. This intervention led to the seizure of 320 kg of herbal cannabis.
FS Ventôse intercepted a suspiciously behaving fishing vessel on the high seas, west of the Grenadines. In difficult sea conditions, the frigate coordinated its means to locate the suspect and allow the deployment of marine commandos in the Fast Commando Transport Craft (ETRACO). Supported by the Panther helicopter from 36F, the visiting team was able to board the ship.
Uncooperative, the crew had previously discharged some twenty bundles of herbal cannabis into the sea. 12 bundles were recovered by the French sailors, i.e. a total of 320 kg of cannabis.
This first seizure of the year 2023 marks the determination of the French armies to continue the fight against drug trafficking in the Caribbean Sea.
The Armed Forces in the Antilles (FAA) guarantee the protection of the national territory and lead regional military cooperation from Martinique, Guadeloupe, Saint-Martin and Saint-Barthélemy. Nearly 1,000 soldiers make up a first-rate joint force structure, predominantly air-sea. Their presence provides France with significant operational capabilities, which can be deployed on short notice, to respond to a security crisis or carry out assistance operations for populations affected by a natural disaster in the West Indies. The FAAs frequently lend their support to the interministerial actions of the State to implement emergency plans and fight against drug trafficking.