FS Bretagne Fires Test MU90 Torpedo
On January 25, 2023, during a sea trip dedicated to its training, the multi-mission frigate (FREMM) Bretagne successfully fired an MU90 torpedo.
This exercise version torpedo firing (TVE), the result of meticulous preparation work by the ship's anti-submarine warfare teams, proved the crew's ability to conduct this operation within the framework of ambitious training with submarine forces. This ammunition was fired in an innovative configuration against the nuclear attack submarine (SNA) Casabianca which played the role of an enemy operating in the shallows of the Bay of Biscay.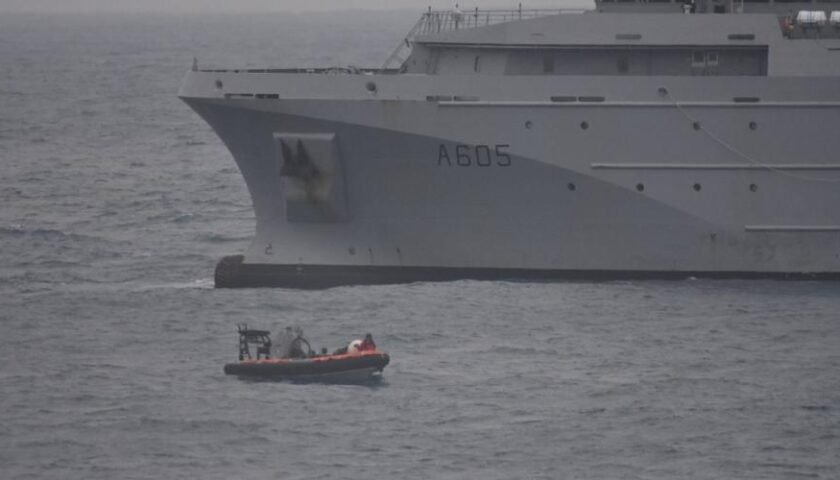 This firing allowed the SNA Casabianca to train the crew to perceive a new threat but also to test their ability to avoid it in a constrained environment.
The effective assistance of the metropolitan support and assistance building (BSAM) Garonne then made it possible to carry out the torpedo recovery operation quickly and safely in the small favorable weather window in January.
Place now in the cold analysis of the elements of the shooting. The MU90, in its exercise version, having been designed to record its data, the firing parameters will be used by the manufacturers and the staffs of the Naval Action Force (ALFAN) and the nuclear submarine squadron. to increase the skills of the crews and progress in the technical and operational mastery of this formidable weapon system.
This exercise was the culmination of a week punctuated by multiple superior workouts. Thus, the A crew of the frigate Bretagne continues to ramp up before its departure on mission and its participation in the joint high-intensity preparation exercise ORION 2023.