FS Aconit Completes Drydocking in Modernization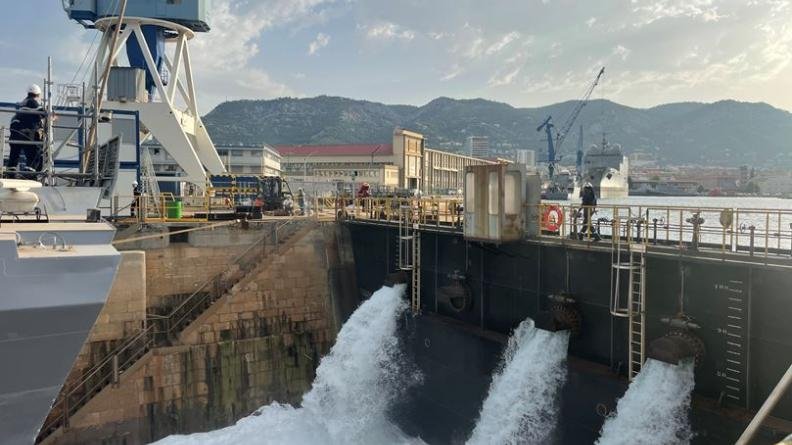 After a period of five months of intense work, the La Fayette (FLF) Aconit frigate was undocked Monday, July 24 successfully from the Castigneau Basin on the Toulon naval base.
Delayed by 48 hours due to adverse weather conditions, the capacity of the port resources service to reconfigure itself allowed a basin exit on Thursday, July 27, followed on Friday, July 28 by a conclusive stability experiment.
For the building, the third and last to follow the La Fayette-type frigate renovation-upgrade (RMV) program, this is an essential milestone, marking the end of the major structural work undertaken.
In the coming weeks, the crew will be able to gradually reinvest the edge and begin the reconquest of the vessel, in parallel with the last work planned as part of the technical shutdown concomitant with the RMV. The next objective is the completion of sea trials, scheduled for October.
After a year marked by a major construction site, the Aconite will return to sea in early 2024.