The Danish frigate Niels Juel, which is deployed in NATO's standing naval force in the North Atlantic and Baltic Sea, began the week with a port stay in Southampton. Niels Juel is now almost halfway through her deployment and the stay was used, among other things, for replacement in parts of the crew.
For example, there has been a change among helicopter personnel to optimize the training of helicopter operations in a maritime environment, and the ship has said goodbye to a team of cadets and accepted a new one.
After departing Southampton, training has resumed in various exercises in the naval force and within the ship. The ability to resupply at sea is essential for naval forces. This can also be trained without the use of a tanker, and has been rehearsed several times in the past week. This is done by the ships transferring bags to each other via a line between the ships. The procedures are the same as when ships need to refuel, but instead of diesel fuel, crews exchange gifts and collectibles. The crew has therefore had the opportunity to get acquainted with German and Dutch specialties.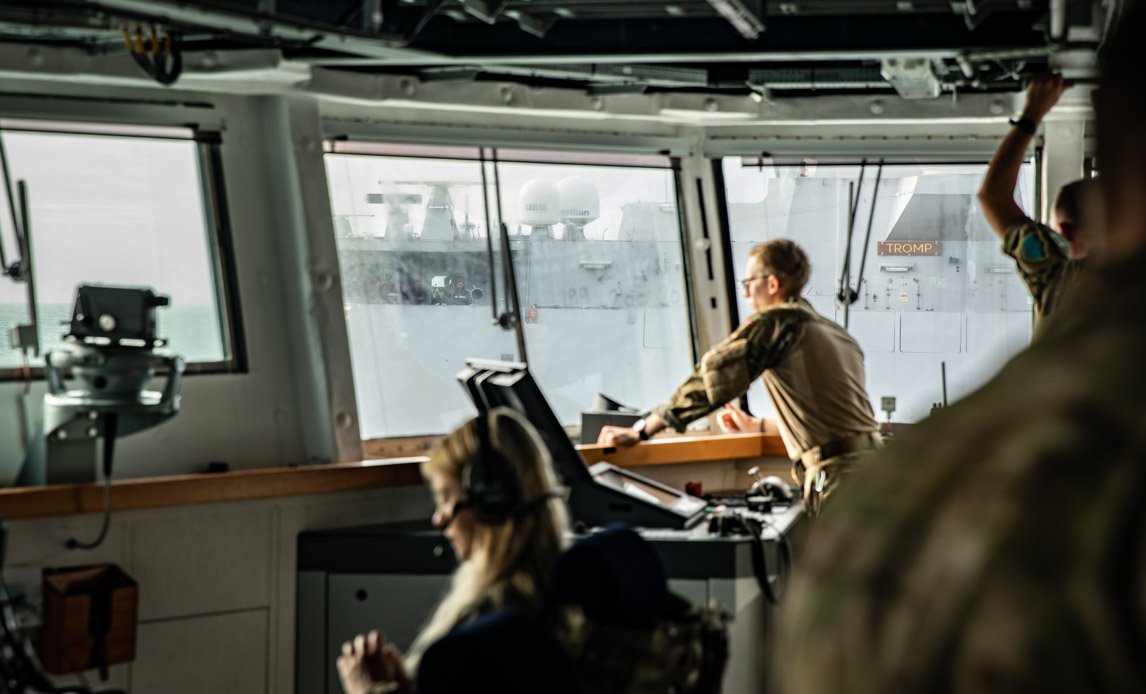 The maneuvers are complex and the ships maneuver at distances of less than half a ship's length. Therefore, it is important that the various posts on the decks and the bridge have trained the procedures so that safety is top notch – even when the weather is challenging.