The MM40 Block 3C is the latest addition to the EXOCET family of anti-ship missiles. The EXOCET family of missiles can be implemented from a large number of platforms (naval, air or land).
This firing was successfully carried out in material and human arrangements identical to those held in operation. The missile perfectly followed the planned trajectory, and demonstrated the performance of its latest generation seeker via a final sequence representative of a combat in an electronic warfare atmosphere. This type of firing trains crews at high intensity, facing a threat from the top of the spectrum and helps to consolidate the know-how of a "combat navy."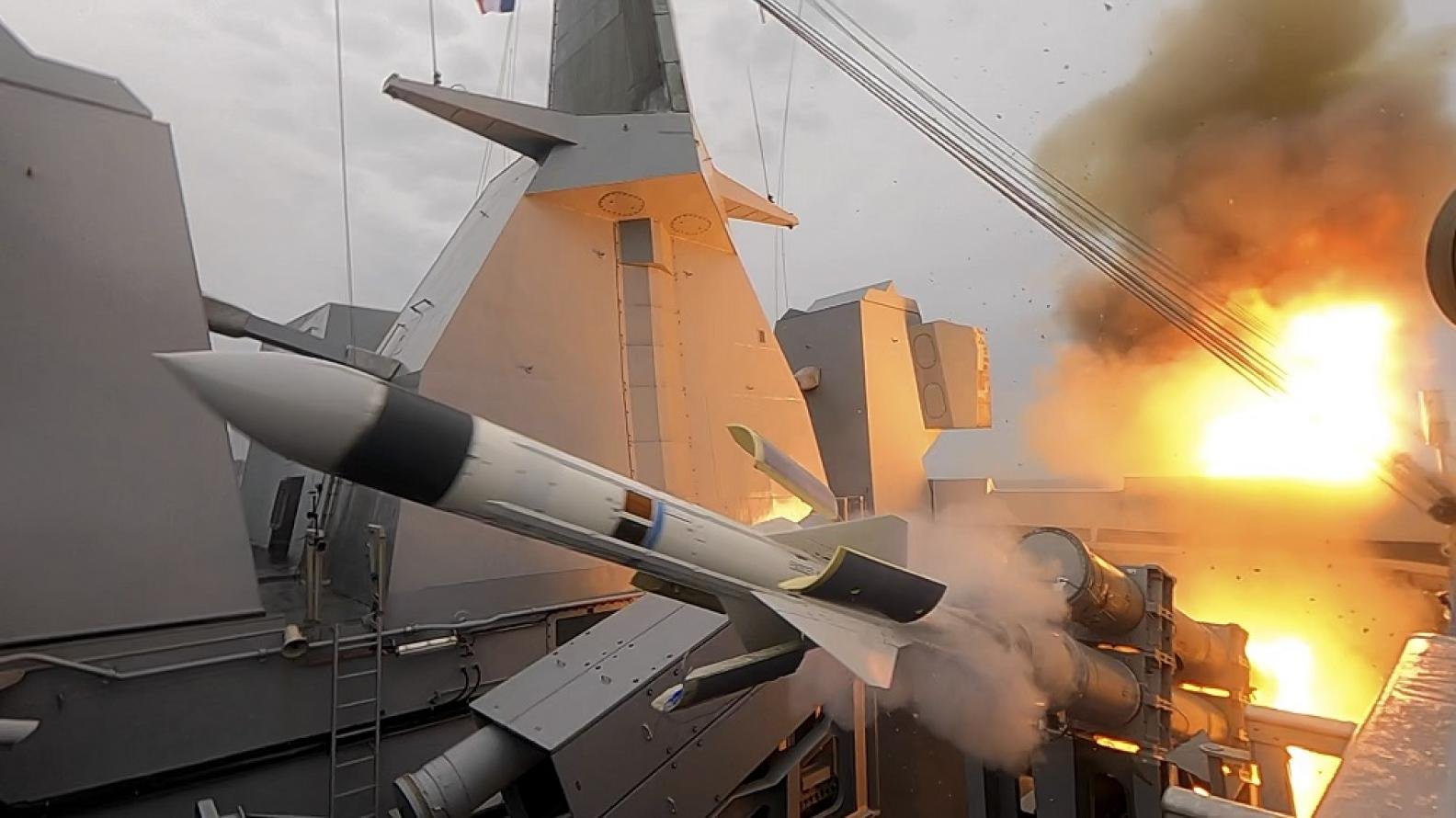 The establishment and coordination of the means necessary for the conduct and analysis of the shot (marine target, tracking radars, telemetry means and optical means) were directed from the island of Levant by the Directorate General of Armaments (DGA Missile Tests – Mediterranean site) which implemented all its technical expertise. The realization of this complex launch was made possible thanks to the mobilization of all the teams of the French Navy, the DGA and the industrial (MBDA).