First Sea Trials for New French AOR Jacques Chevallier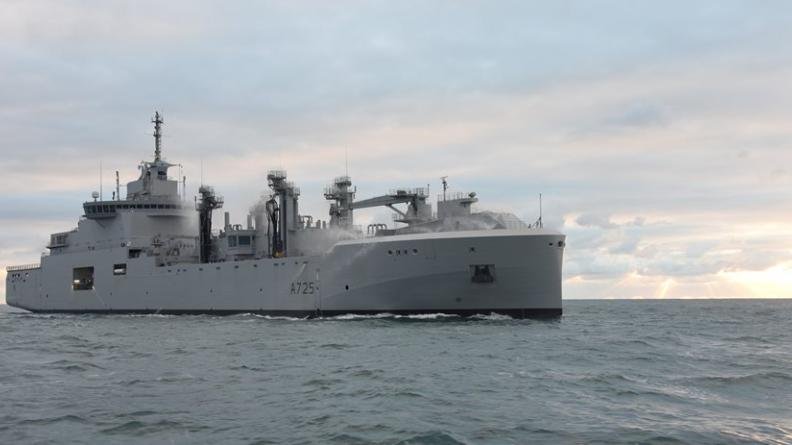 From January 25 to 28, 2023, the Jacques Chevallier force supply vessel (BRF) carried out its first sea trials. Saint Nazaire, the trial run was ambitious and proved conclusive.
Maximum speed reached, tests of gyration, anchorage, implementation of the drome (including the ECUME, which came especially from Lorient for the occasion), navigation systems, etc., the BRF was subjected to severe test and denotes excellent maneuvering skills. It will put them at the service of its core mission, refueling at sea and support for deployed forces, once its tests planned throughout the first half of 2023 have been completed and its admission to active service has been pronounced.