End of NASSE Operation 2023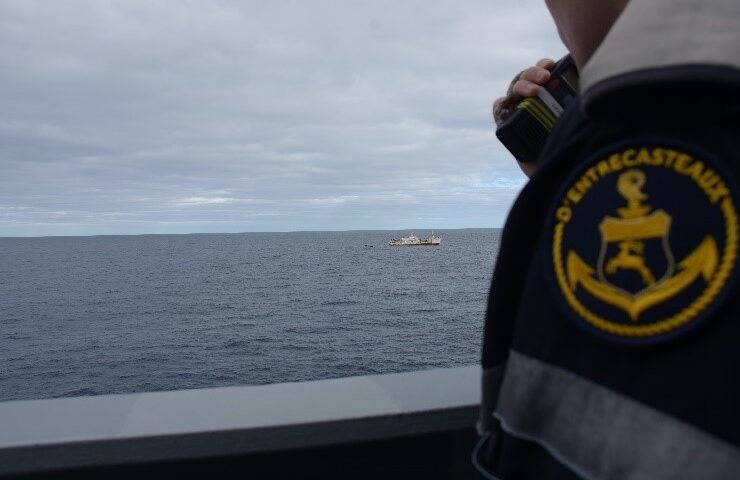 Operation NASSE is an annual multinational fisheries surveillance and control operation conducted jointly with Australia, New Zealand, and the United States. From 20 June to 15 August, Fiji participated for the first time in the International Fisheries Patrol. This seventh sequence covered a vast area from the Tasman Sea in eastern Australia to the southern Cook Islands.
For this new edition, the Armed Forces in New Caledonia (FANC) participated with the Overseas Support and Assistance Ship (BSAOM) D'Entrecasteaux, the Vendémiaire Surveillance Frigate and a Falcon Gardian from Detachment 25F. The New Zealand Defense Force has provided several aircraft, including the Royal New Zealand Air Force Poseidon P-8A, the United States has deployed vessels accompanied by a Coast Guard C-130 aircraft, and Australia has mobilized maritime patrol boats.
The main objective of the operation was to combat illegal, unreported and unregulated (IUU) fishing in the South Pacific Ocean. The international team inspected about twenty ships at sea while being, thanks to aerial surveillance, vigilant on the movements of the surrounding vessels. In total, nearly forty violations were categorized as alleged violations of fishing rules on the high seas.
Carried out as part of the Pacific quadrilateral defense coordinating group* (PQUAD), this operation allowed the France, a full member of the Western and Central Pacific Fisheries Commission (WCPFC), to participate in the preservation of natural resources in the FANC's Permanent Area of Responsibility. This sequence also makes it possible to mobilize regional cooperation and relations with all riparian countries. As part of the posture of increased vigilance against illegal fishing in the area, the FANC commit their resources to operations to help the populations, in support of other State services.