Colombian Navy Commissions New River Patrol Vessel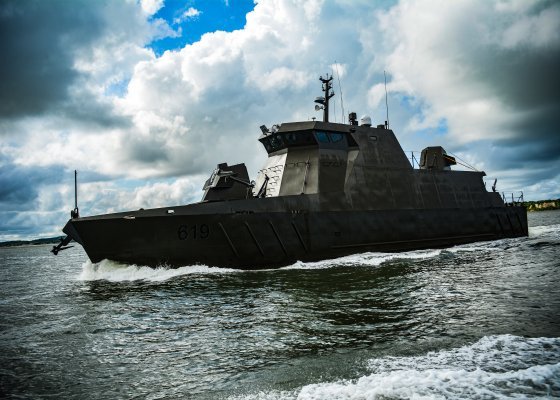 This Unit was built by the Science and Technology Corporation for the Development of the Naval Maritime and Fluvial Industry – COTECMAR.
In a military ceremony presided over by the Commander of the Marine Infantry Brigade No.1, Marine Infantry Colonel Orlando Antonio Alarcón López; The Fluvial Liviana ARC CTCIM patrol boat "Cristian Rangel" was received, a unit that seeks to strengthen the security of the inhabitants of the Colombian Caribbean along the Magdalena River.
This Unit is designed as a platform for communication, intelligence and logistic support systems for river combat elements. Likewise, it is equipped with ballistic protection and offensive capacity with high firepower and has the capacity to transport 36 armed and equipped Marines. On board it has spaces for storage of fuel, spare parts, ammunition, food, as well as accommodation, dining and nursing areas.
This Light Fluvial Support Patrol Boat attached to the Marine Infantry Fluvial Battalion No.17, was named in homage to the memory of the Captain of the Marine Corps Cristian Evangelista Rangel Hernández, who on July 21, 2021, during activities of area control in the municipality of San José del Guaviare, lost his life in a confrontation with an illegal group.
The Colombian Navy will continue to contribute with its human and technical capacities for the development of the Nation, increasing maritime and fluvial power that will contribute to the security and well-being of the inhabitants of the Colombian Caribbean.