Philippine Navy Delegation in Singapore for ASEAN-India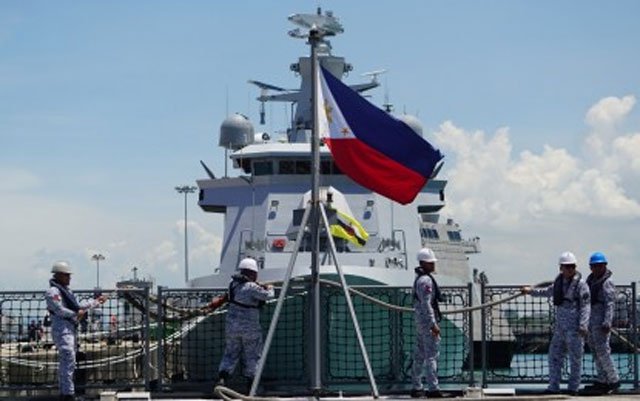 The Philippine Navy (PN) announced May 2nd that the missile frigate, BRP Antonio Luna (FF-151), arrived at the Changi Naval Base in Singapore on Monday for the inaugural ASEAN-India Maritime Exercise (AIME).
"While entering Changi Naval Base, the Naval Task Group 80.5 and the ship's crew manned the rail to honor Singapore, the host of this year's maiden exercise," Navy spokesperson Capt. Benjo Negranza said in a statement Tuesday.
This year's AIME will run from May 2 to 8.
Negranza said Navy Capt. Sherwin Respeto, the Defense and Armed Forces Attaché, welcomed the 140-strong PN contingent to AIME 2023.
Singapore's liaison officers were also present to welcome the Philippine contingent.
Aside from AIME, the Philippine contingent will also attend the International Maritime Defense Exhibition Asia 2023, which provides an avenue to foster engagements and showcase the latest innovations in naval technology.
"As the PN enjoys the influx of modern assets, its participation in this international exercise will sharpen the skills of its personnel. Likewise, it reiterates the PN's steadfast commitment to promoting regional peace and stability with its counterparts from the ASEAN and Indian navies," Negranza added.