SSN 808 Named USS John H Dalton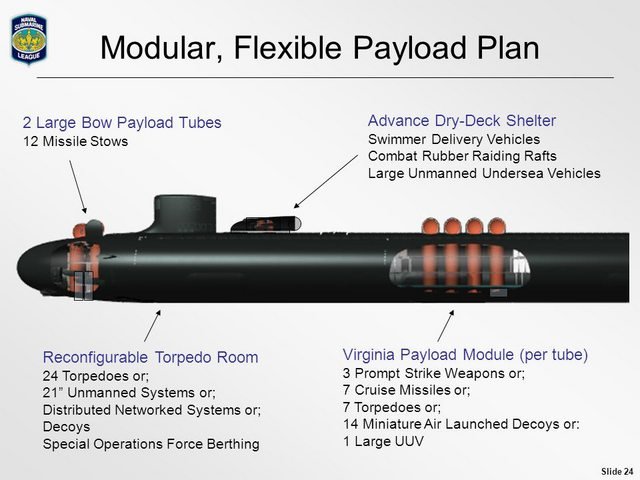 Secretary of the Navy (SECNAV) Carlos Del Toro announced during the U.S. Naval Academy's Submarine Officer Selectee Dinner that future Virginia-class nuclear-powered attack submarine SSN-808 will be named USS John H. Dalton (SSN 808).
The future USS John H. Dalton will honor John H. Dalton, the 70th Secretary of the Navy, who served on two submarines USS Blueback (SS 581) and USS John C. Calhoun (SSBN 630) before departing active duty to pursue graduate education and a career in the private sector.
"I couldn't be prouder to name this future submarine after John Dalton," said Secretary Del Toro. "He served as a proud submariner and as Secretary of the Navy, he took strong and principled stands against sexual assault and harassment and oversaw the integration of female Sailors onto combat ships. The changes he drove almost thirty years ago are evident in all corners of our Navy today, with women serving on, above, and below the sea. A ship bearing his name brings strength to the crew who will undoubtedly operate it with the courage and dignity of John H. Dalton."
A native of Louisiana, Dalton graduated from the United States Naval Academy in 1964 and entered active naval service. Separating from the Navy in 1969, Dalton held positions at top private sector firms before President Carter nominated him in 1977 to lead the Department of Housing and Urban Development's Government National Mortgage Association. He then served (as a member and later as chairman) on the Federal Home Loan Bank Board from late 1979 until mid-1981. President Clinton nominated Dalton as Secretary of the Navy in 1993, a position he would hold until 1998. As Secretary of the Navy, Dalton took principled stands in defense of women in the Navy on issues of sexual assault and harassment in the wake of the Tailhook scandal. He was honored in 1997 by the National Security Caucus as the recipient of its International Security Leadership Award, the first Service Secretary to receive such distinction. When his tenure as Navy Secretary concluded, Dalton returned to business as well as advisory work and charitable undertakings, most notably with the White House Historical Association, Washington National Cathedral, Habitat for Humanity, and Cystic Fibrosis Foundation.
Attack submarines are designed to seek and destroy enemy submarines and surface ships; project power ashore with Tomahawk cruise missiles and Special Operation Forces (SOF); carry out Intelligence, Surveillance and Reconnaissance (ISR) missions; support battle group operations; and engage in mine warfare.