SNMG2 Strengthens Ties in Montenegro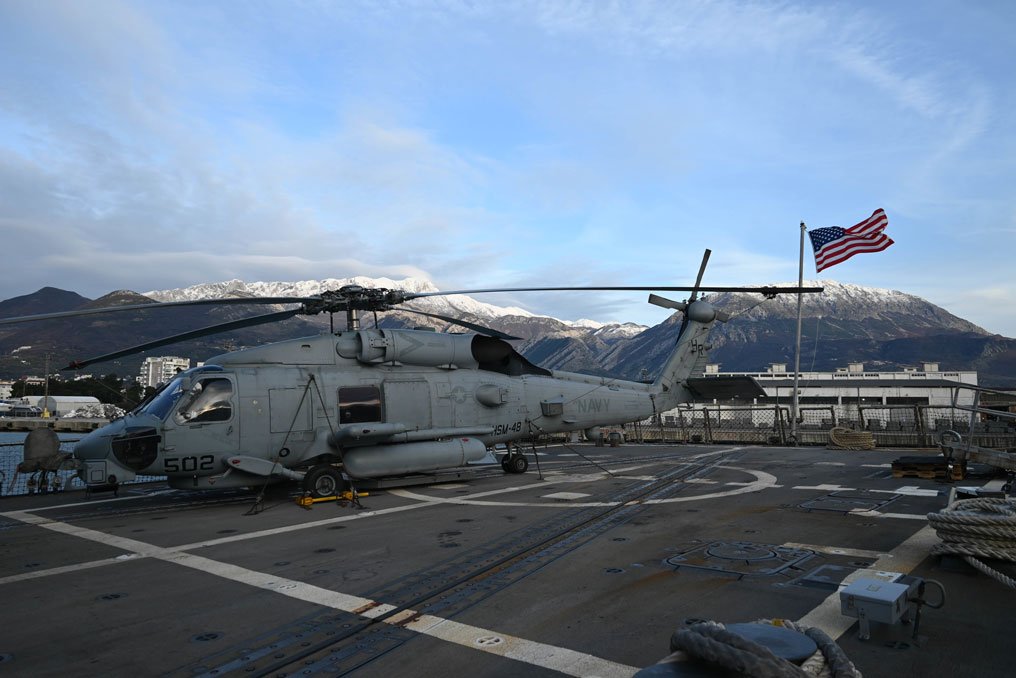 Standing NATO Maritime Group Two (SNMG2) concluded a port visit in Bar on Jan. 28.
SNMG2 entered the Port of Bar on Jan. 24 with its flagship, U.S. Navy destroyer USS James E. Williams (DDG 95), and Turkish Navy frigate TCG Barbaros (F 244).
During the port call, Commander of SNMG2 U.S. Navy Rear Admiral Scott Sciretta visited with Acting Minister of Defense Mr. Filip Adzic, Chief of Defense General Zoran Lazarevicthe, Chief Naval Officer Commander Milan Jevtovic, Mayor of the Municipality of Bar Mr. Dusan Raicevic, and U.S. Ambassador to Montenegro Ambassador Judy Reinke. Additionally, Sciretta conducted a press availability with local media and hosted a reception with Montenegro officials aboard the flagship.
"Since becoming a member of the NATO Alliance, Montenegro has participated in key exercises with Allied partners," Sciretta said. "Montenegro is an integral player, helping to guarantee readiness and safety within the Adriatic region. To have a member-nation that can provide this capability and ensure that Allied ships can remain at a high level of readiness provides a tremendous advantage."
As a NATO task group, SNMG2 prioritizes its mandate to enhance the collective readiness, responsiveness, deployable readiness, integration and interoperability of its forces. Its focus is on deterrence and defense against every potential threat in the maritime domain, upholding freedom of navigation, securing maritime trade routes and protecting the main lines of communication.
SNMG2 is a multinational integrated task group that projects a constant and visible reminder of the Alliance's solidarity and cohesion afloat. This continuous maritime capability performs a wide range of tasks, including exercises and real-world operations in periods of crisis and conflict.
SNMG2 is one of four Standing Naval Forces that operate under NATO Allied Maritime Command, headquartered in Northwood, United Kingdom.